Jv

Slifer Red Duelist

Posts

: 16791

---

Reputation Points

: 58

---
on Tue Jan 26, 2016 9:05 pm
Shining Victories - Special Edition
The saga of the Blue-Eyes White Dragon continues in the Yu-Gi-Oh! TRADING CARD GAME's latest booster set, Shining Victories! This brand-new core booster marks the return of Blue-Eyes White Dragon and a plethora of specially crafted "Blue-Eyes" monsters and support cards to help crush non-believers of Kaiba!
Shining Victories also introduces a few new themes to the Yu-Gi-Oh! THE TRADING CARD GAME universe such as Lunalight, Digital Bug, and the devastating Amorphage Dragons, the living embodiments of the seven deadly sins! These powerful Dragons can disrupt the pendulum playing field and tip the scale of victory!
- Tentative Release date: 16 June 2016
- Small cardboard box with 29 cards; containing the content of 3 normal SHVI Boosters + 2 extra cards (Super Rares)
- Guaranteed 3 Rares and 2 Super Rares with the chance for additional foil cards at the same ratio as buying 3 normal Booster packs
- Cards in the Special Edition are Unlimited Edition
So It seems Konami Wanna Reprint Others Jump Promos! We Can Hope in Ebon Illusion Magician! or Inb4: Dystopia t.t
CrimsonOverlord

Slifer Red Duelist

Posts

: 4092

---

Reputation Points

: 30

---
on Tue Jan 26, 2016 9:07 pm
did they really just say non kaiba believers L O L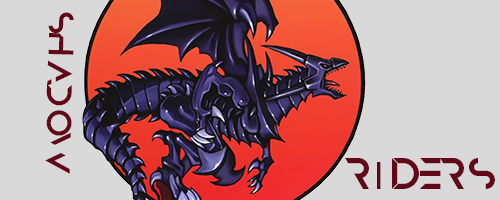 SHADOW RIDERS
Jv

Slifer Red Duelist

Posts

: 16791

---

Reputation Points

: 58

---
on Tue Jan 26, 2016 9:08 pm
Source: http://www.blackfire.eu/product.php?id=9479

YEAH, THEY DID.
CrimsonOverlord

Slifer Red Duelist

Posts

: 4092

---

Reputation Points

: 30

---
on Tue Jan 26, 2016 9:19 pm
lmao 2much or maybe its evidence that konami is indeed ran by kaiba himself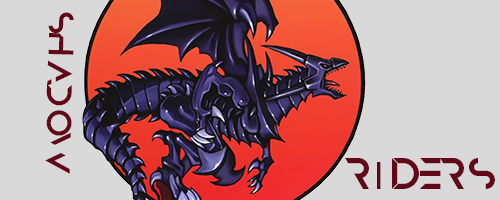 SHADOW RIDERS

Permissions in this forum:
You
cannot
reply to topics in this forum