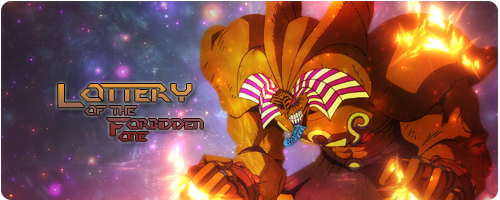 Welcome to Lottery of the Forbidden One: Round 1! Hosted this time by:
 Dex
Make sure you read the rules for this lottery first: 
http://www.duelacademy.net/t14976-lottery-of-the-forbidden-one-rules-and-information
Reward for this round is 
500 DP!!!If you win Reply Under your Roll, PM the Host or another Online Staffer.If you see that a person has already won, don't roll.