Lux

Slifer Red Duelist

Posts

: 6245

---

Reputation Points

: 23

---
on Wed Mar 30, 2016 9:50 pm
Are you happy with Yu-Gi-Oh right now? What do you like in the game, and what not? Do you think TCG or OCG is better right now? When was this game best for you in your opinion? Let us know down below!

"So we are staying in this mess, this beautiful mess tonight"

Why so serious? :3 
CrimsonOverlord

Slifer Red Duelist

Posts

: 4092

---

Reputation Points

: 30

---
on Wed Mar 30, 2016 9:53 pm
i currently love the ocg yugioh because all of my fav decks are actually really viable.Also ocg has more variety and such.Hate the tcg with a passion tbh. The only gripe i have with ygo is the dracopal deck lol, but other than that its pretty good for me atm. Id say my fav era of ygo was 5ds period with the synchros and all, as the strategies displayed were pretty cool.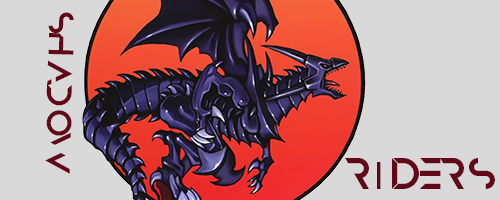 SHADOW RIDERS
Booked

Slifer Red Duelist

Posts

: 8244

---

Reputation Points

: 45

---
on Thu Mar 31, 2016 12:51 am
I am happy with YGO now. I like how creative the decks can be these days. I think OCG and TCG are equally nice. This game is always best for me in my opinion.

DONDABA DENDEN EGAEGAON.


Permissions in this forum:
You
cannot
reply to topics in this forum