YAMI MOTO#1

Slifer Red Duelist

Posts

: 208

---

Reputation Points

: 0

---
on Sat Jun 04, 2016 5:39 am
sup YAMI here


 it's an honor being here
Pabel

Slifer Red Duelist

Posts

: 128

---

Reputation Points

: 1

---
on Sat Jun 04, 2016 6:18 am
Nice to see that u finally join. Welcome.
Lux

Assistant

Posts

: 6245

---

Reputation Points

: 23

---
on Sat Jun 04, 2016 9:14 am
Welcome buddy. If you need any help, feel free to ask.

"So we are staying in this mess, this beautiful mess tonight"

Why so serious? :3 
Flash Dreyar

Slifer Red Duelist

Posts

: 382

---

Reputation Points

: 3

---
on Sat Jun 04, 2016 10:27 pm
join chat 4 help

also welcome.

I am the Son of Laxus: The Lightning Dragon Slayer and Mirajane: The She Devil. I've got some powerful parents, my dad taught me how to use lightning magic, my godfather Freed taught me jutsu shiki, and my mom taught me transformation magic and take over magic. My take over is known as symbiote soul, but I just call it Venom. It has dragon slaying magic so whenever i use it, i gain the powers to slay dragons, just like my father. However I can only gain that when I take over into it. This is me!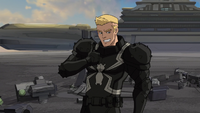 Leo

Slifer Red Duelist

Posts

: 377

---

Reputation Points

: 0

---
on Sun Jun 05, 2016 1:07 pm
AbyssalYGO

Slifer Red Duelist

Posts

: 155

---

Reputation Points

: 3

---
on Sun Jun 05, 2016 1:29 pm
Hit me up in chat if you wanna duel sometime

on Sun Jun 05, 2016 7:12 pm

DA Administrator of the year 2012, 2014 l DA Artist of the Year 2012, 2014, 2015 l ~Lead, follow, or get out the way~

Permissions in this forum:
You
cannot
reply to topics in this forum