Linda-Senpai

Survial Master

Posts

: 12104

---

Reputation Points

: 118

---
on Wed Jul 20, 2016 6:28 am
Some of you may or may not remember when I posted this story before. Welp, reason you haven't seen any new chapters is because I've been rewriting the entire thing for the 6th time to make it a million times better. Here's the rewritten prologue and I'll share ch1-3 later.
  PROLOGUE
Birth and Death
Spoiler:

Sartur Raizu rocked back and forth in his chair, rubbing the backs of the two girls in his lap. It was a quiet, late night. Too late for a five year old girl to still be up. The only audible sounds were the creaking of Sartur's chair and the crackling of the fireplace as it shone brightly, illuminating their faces in the dark room. A long story always the best way to keep an adamant Cosena quiet and put her to sleep.

       Sartur took a sip from his glass before he began telling the story, "Once upon a time, the north region of Kricade was inhabited by the blizargwins – massive winged serpents with icy scales. To the south lay Rafendile, land of the Moltrogk – titanic, monstrous creatures with bodies of stone and flames. Though these regions lay on opposite ends of the world, their winds managed to reach each other, and through this phenomenon, a road connecting the two lands was formed. When this path appeared, both the moltrogks and blizargwins were curious of what lay on the other side, and so they set off to discover what was at the end of this road.

       "When their paths crossed, both races were caught by surprise. It didn't take either party long to suspect the other of trying to invade their land. Wishing to avoid conflict, Nircogard, king of the blizargwins, took it upon himself to try and reason with the moltrogks. The blizargwins were merely curious, he explained, of what lay at the end of this road, as they hadn't known anything lay beyond Kricade. In response, Egitnafir, queen of the moltrogks, explained that they too were curious, as they'd only ever known the blistering heat of Rafendile. So, the two sides struck a deal. The blizargwins would allow the moltrogks to enter their home and see what lay there, as long as the moltrogks did the same."

       "The journey to Kricade was long and tiresome, but the moltrogks were not disappointed when they arrived. They were amazed by just how much land there was in Kricade. Unbeknownst to the blizargwins, the moltrogks had long since outgrown Rafendile, and so they needed new land to sustain their people. Luckily for them, their body heat was strong enough to endure the chilling frost of Kricade. So, while Nircogard and Egitnafir discussed the issues of their peoples, the greedy moltrogks made secret plans to exterminate the blizargwins and take Kricade for themselves. When the blizargwins were lead to Rafendile, they were not prepared when the moltrogks blindsided them."

   

 

 Cosena gasped and covered her mouth. "Oh no!"

      Sartur pulled her closer to him and continued, "The war was long, brutal in nature, and by the time it was over no blizargwin remained. However, the moltrogks had not escaped unscathed. Few moltrogks remained standing, burning with rage over the death of their queen. However, the moltrogks knew that both Nircogard and Egitnafir would be back, as the end is always followed by a new beginning. In preparation for this, and to avoid the harsh snowstorms that ravished Rafendile due to Nircogard's slumber, the moltrogks carried Nircogard's corpse back to Kricade and threw it into the depths of the ocean. They returned to Rafendile, awaiting for the return of Egitnafir.

       "Centuries passed. A previously undiscovered region to the west known as Drazilwalnd was populated with the revived souls of the deceased blizargwins. Rather than being reborn as blizargwins again, they were born as a new species, the wizards. These revived souls had no memories of their past lives, all of them except for Nircogard and Egitnafir, reborn as twins. They remembered everything. However, as they were now of the same race, they agreed there was no more reason to fight, deciding to live their lives together in peace. Yet this peace was tenuous, for one day Nircogard awoke to find his twin sister missing, left only with rumors that she had fled south, in the direction of Rafendile.

 

 Cosena clutched tightly onto her father's shirt, pressing her head into his chest.

       "Knowing he must act quickly, Nircogard told everyone of their past lives, warning them of the dangers to come. Some laughed in his face, while others toyed with him, pretending to believe him only to go behind his back and mock him. No one believed his ridiculous tale.

       "Alone with his pride scathed, the blizargwin king traveled north to Kricade. The journey took months, travelling across glaciers and deserts of snow, before he arrived at Kricade's ocean. Nircogard knew what he must do. He dived headfirst into the freezing ocean and swam down until he found it. The corpse of is blizdrawgin form. It only took seconds to fuse himself with his former body. Returned to blizargwin form, he made preparations to fly back to Drazilwalnd, but when he felt the earth rumble beneath his feet, he knew it was too late. Egitnafir made it there before him.

       "Flying with the utmost haste to meet his sister, Nircogard was horrified to find that she'd brought with her a legion of her moltrogks, each wearing a necklace, strung together with the corpses of wizards. Overcome first with grief, then insatiable anger, Nircogard struck, taking Egitnafir's head off with one blow. Though he met with his demise soon after, Nircogard's pride was satisfied at taking the moltrogk's queen from them once more.

       "More centuries passed. Once more, the souls of those who'd been blizargwins were reincarnated as wizards. But this time, the moltrogks had been reborn as people with no magic, known as the Illiterate.  These Illiterates resided in another undiscovered region to the east, known as Maeruthan. In addition, the moltrogks that remained discovered a new region for themselves as well. Residing between Rafendile and Kricade, this region was named Nohegimat. Through all of this, neither Nircogard nor Egitnafir had been reincarnated, but it is said that their souls are reincarnated every eight generations.

      "And the baby will be the eighth, right father?" Cosena asked.

    Sartur chuckled, twirling the girl's blonde twin braids. "That's right, Cosena. Soon, very soon, your brother shall be born. Then, one day, he'll lead us all, as king. King of the Zodiac Empire."

      "That's so cool! My baby brother, an ice-breathing blizargwin! Tell the rest of the story!" Cosena replied, clutching onto a teddy bear.

      Sartur shook his head, "Sorry Cosena, but you know daddy doesn't like to talk about what happens next…" He turned his head away with a sigh, brushing his fingertips across the cold, metallic mask that covered the right side of his face.

      "But why!? I wanna know what happens next!" Cosena whined, jumping up and down in her father's lap.

      "Because," her father began, grabbing her gently and lifting her up, "You're far too young to understand."

      "How do you know that!?"

      "Because you're… ticklish!" he grinned, tickling Cosena roughly, causing the girl to fall back, giggling uncontrollably as she thrashed about.

      "N-not fair!"

      "Until you stop being ticklish, you're too young for that part of the story," her father let her sit back up, "Now, you need to go to bed. It's already eleven-thirty."

      "But I'm not tired!" Cosena retorted, giving her father a pout before failing to suppress a yawn.

      "You may not be, but someone here is," Sartur chuckled, reaching over to his other daughter and running his hand through her magenta hair. She stirred slightly at his touch before curling up, gripping a stuffed frog that was clutched tightly between her fingers.

      "But Alsen is little! I'm a big girl!" Cosena pouted before picking up her little sister and carrying her to bed, "See! I'm big enough to put Alsen to bed! So I must be big enough to stay up all night until the baby is here!"

      "You're a very good big sister," he smiled, kneeling down to look Cosena in the eye, "And that's why I need you to stay by Alsen's side forever. I need you to protect her in case anything bad happens."

      Cosena stood silently for a moment, then nodded. She ran her finger down the soft, smooth skin of Alsen's face, then turned around to embrace her father.

      "I want to see mother…" she whimpered.

      "I know you do, Cosena, I know. But your mother is far too sick, you can't be around her.…"

      "It's not fair! She's been sick for so long… I miss her."

      "Don't worry Cosena… She'll be better soon… I promise."

      "Then we'll be a happy family again… right?" Cosena wiped a tear from her eye "You, me, Alsen, mother and the baby?"

      "Yes, We will. Always," her father pat her on the back "Now go to bed. You'll see your brother in the morning,"

      Once Cosena was in bed Sartur turned out the lights and walked off, shutting the door behind him. Walking through the castle to his office, he sauntered straight to the balcony, stepping into the cool air, staring up at the starry night sky.

      Sartur remembered all too clearly when this land was it's own region known as Drazilwalnd, full of wizards like himself. Doomed to repeat itself, history brought destruction upon Drazilwalnd. Just like the moltrogks and blizargwins before them, the Illiterate outgrew Maeruthan. Overtaken by both curiosity and need, they explored the world beyond their region until they found Drazilwalnd.

      Sartur could never forget the first ships. The first armies. The strategic strikes. The destruction. He remembered the mountains of corpses that lined the city streets as humanity committed genocide like the moltrogks before them.

      Through it all, one young man named Sartur Raizu knew that there was only one way for them to survive. Gathering his four best friends, he dug underground and hid throughout the remainder of the war. Once over, they disguised themselves as wounded human soldiers and were carried on a boat back to Maeruthan. Moving forward, they began to create their own empire, protected and hidden from the rest of the world with magical charms and enchantments.

      "Why am I thinking of this now…?" he muttered to himself, shaking the horrific memories from his head.

      He sat down at his desk, staring at a picture of him, his daughters, and a beautiful woman with cerulean eyes and a swirling sea of magenta and blonde hair.

      "Freylar… Soon our dream will come true… Soon we shall live in peace, just hang in there."

      "MASTER SARTUR!"

      Sartur looked up. A man dressed in red robes was rushing over to the desk. Skidding to a stop, the man rested his hands on his knees, panting heavily.

      "Yes, High Mage Zephan?" Sartur asked, clasping his together under his chin.

      "Y-your son… Your son has been born!" Zephan exclaimed, coughing hard. "B-but… y-your wife, s-she's…"

      Sartur blinked, looking down to his knees. His hands curled into fists as he felt rage beginning to simmer within him. He gritted his teeth, covered his ears and shut his eyes, not wanting to hear what the High Mage would say. There was just no way it could be true.

      "I'm sorry, Master Sartur… B-but there's one more thing… Y-you'll have to see it to believe it! Please, come quickly!"

      Sartur considered the High Mage's words for a moment before it clicked. "Wait, you couldn't possibly mean…?" He leapt from his chair, knocking it over in his haste. Leaping over his desk with amazing agility for a man his age, he followed on Zephan's heels as he dashed from the office and down the halls.

Achievments in spoiler.
Spoiler:

DA League S2, S9, and S11 winner
Chronos Survival Cup 3 Winner. TBUT2 and TBUT3 winner.
Won 29+ DA lives
DA Lives season 0, and season 1 winner.
Won more DA lives than anyone else. Alot more.
Supreme queen of May 2012, April-May 2013, and May 2014.
Three time Survival Master
My current DA record: Wins:451 Lost: 81 Draws: 6
Former Teacher and Assistant. Former Moderator.
First to ever reach the Abandoned Dark League
Moderator of the year 2013.
DA Regionals 2012 and 2013 top 4
Badass since 2011
First to ever pass the Slifer Exam, with a score of 34/35.
Much more.
Flash Dreyar

Slifer Red Duelist

Posts

: 382

---

Reputation Points

: 3

---
on Thu Jul 21, 2016 3:18 am
OHH nice, also I remember that post. I look forward to reading it later just not now.

I am the Son of Laxus: The Lightning Dragon Slayer and Mirajane: The She Devil. I've got some powerful parents, my dad taught me how to use lightning magic, my godfather Freed taught me jutsu shiki, and my mom taught me transformation magic and take over magic. My take over is known as symbiote soul, but I just call it Venom. It has dragon slaying magic so whenever i use it, i gain the powers to slay dragons, just like my father. However I can only gain that when I take over into it. This is me!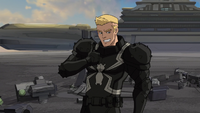 Linda-Senpai

Survial Master

Posts

: 12104

---

Reputation Points

: 118

---
on Thu Jul 21, 2016 3:39 am
CHAPTER 1
The Raizu Siblings
Spoiler:

"Come on Naitey, wake up!"

A young, ghostly pale woman with cerulean eyes was on her knees next to her brother, whom was fast asleep on the floor, cuddling a stuffed wolf. She nudged his shoulders and shook his legs rather aggressively, but he gave no reaction. Frowning, she hiked up the skirts of her nightdress and sat on his stomach. She lifted his arms up and tickled his armpits. For a second she thought he was getting up, but he simply rolled over, causing her to fall off of him.

The young woman clicked her tongue in annoyance. She walked over to a sloppy pile of books, paper, and crayons in the corner of the room and rummaged through them. She couldn't find what she was looking for, so she tossed the dismembered stuffed animals to the side until she found her wand. Raising it over his head, she whispered "Rehugawst!" and a gush of water shot out at him.

He jumped up like a wet cat, frantically scanning the room before his eyes met hers. She was beaming at him. "Alsen! What was that for?!" he demanded, shaking his head, spraying water in every direction.

"Happy birthday, Naito!" Alsen giggled, clapping her hands and bouncing on her heels in excitement.

Naito pulled off his soaked t-shirt, revealing his slim, fit body. Stretching his arms out, he let out a yawn before rubbing his baggy, cerulean eyes. Digging through his pocket, he pulled out his own wand, lazily pointing it at the calendar. A thin, sharp icicle shot out of his wand and pierced through the calendar, marking off the date Juxisnthom 22nd, 4E584.

"Just two years left..."

"And you almost overslept on your sixteenth birthday! How could you oversleep on such a big day?!" Alsen exclaimed, hands on her hips.

"I had another dream."

"Again?" Alsen raised her eyebrow. "That makes three times in one week...was it about Nircogard again?"

       Naito nodded. "Of course. I can't really remember what was happening. Just darkness, ice, a blizargwin, and loud noises..." He sat down on the floor and placed his palm on his forehead, as if deep in thought

       "Well, there's no point in stressing over that now! It's your birthday, little brother, which means it's time to celebrate!" She ruffled his dripping wet, frosty white hair.

       "Celebrate what? It's just another day passing by until my coronation. Everything until then is a waste of time..." Naito replied glumly, drying his wet hands on his shorts.

       Alsen shook her head, causing her long, wavy magenta hair to sway from side to side. "Nu-uh. No gloomy attitude on your big day! Now come on, get dressed and let me fix your hair up. You can't be looking such a mess on your big day!"

       "W-What? No! I've told you, I can take care of my hair myself!" He protested, slowly backing up with his hands up as if to defend himself as Alsen approached him.

       "Nope! You're too little to do it yourself."

       "You're only two years and seven months older than me!"

Naito was more than capable of taking care of his hair himself, but Alsen wouldn't let him. She couldn't let her little Naitey grow up too fast.

       "Thanks for proving my point, genius. Now come on and be a good little Naitey!" she grabbed him by the arm and skipped over to the bathroom, but Naito resisted as she put her hand on the doorknob.

"Isn't Cosena in there?"

"No...I haven't seen her since last night." Alsen's eyes went downcast and Naito shifted uncomfortably at her words. They both knew it couldn't mean anything good if Cosena wasn't there. Sometimes when their father felt that Cosena needed to be punished, he would drag her out of their room and Naito and Alsen wouldn't see her again from anywhere from a few hours to a few days, nor know what happened to her or where she was.

Alsen shook her head before opening the bathroom door. Naito washed his face and rubbed lotion over his pale skin while Alsen took clothes for herself and Naito out of the cabinet. The two of them stripped off their pajamas, indifferent towards seeing each other undressed. Having grown up together in this room their whole lives, they were quite familiar with each other. Once they were dressed and their teeth were brushed, Alsen took the out the hair supplies. Naito tried again to tell her that he could do it himself, but he eventually gave in, knowing he was fighting a losing battle.

"So, what do you have planned for my 'big day'?" Naito asked sarcastically as they walked out of the bathroom, rolling his eyes as he said it.

       "Secret!" Alsen replied, although she didn't actually have anything planned.  There wasn't much she could plan for him, being limited to their tiny bedroom. Their father never allowed them outside this room, and they couldn't leave if they tried, as the door was always locked from the outside. There was one time the door was left unlocked and they tried to leave, but their father found out before they could, and the result was something they all wished to forget.

"Okay, time to bring on the party guests!" Alsen pointed her wand in the center of the room and chanted, "Animal Spirit – Frog!"

     

 At the command of her voice, a mystic, foggy aura shot out of her wand. It swirled around in the air until it formed the shape of a small, ghost-like frog. The frog, despite it's ghostly appearance, seemed to have mass, as it hopped off the floor and onto Alsen's shoulder.

       "Croakie and Shadow are your party guests? We see them every day." Naito rolled his eyes at her again, but pointed his wand in the center of the room just like her, chanting 'Animal Spirit: Wolf!'.

   

The same translucent vapor shot out of his wand and swirled around until it formed the shape of a wolf. As soon as the wolf saw Naito, it pounced at him, knocking him over and licking his face.

       "Happy birthday, Naito! I heard Alsen has a big birthday surprise waiting for you. I wonder what it could be!" The wolf said, panting with it's slobbery tongue hanging out.

   

"Hey Shadow." Naito smiled, stroking Shadow's fur.

       The frog glared at the wolf, squinting in disgust as if he were staring at a swarm of maggots. "Yes, being greeted by mutt saliva first thing in the morning must be a very happy birthday indeed..."

       "Thanks guys." Naito wiped the dog drool off his face. "It's just a little hard to be excited for this 'big birthday surprise' while trying to make sense out of these dreams."

       "Another one? That's the third time this week. Now I'm certain that there is a deep meaning behind your dreams. I think your inner self is trying to communicate with you." Shadow said.

       "My inner self is trying to communicate with me? What do you mean by that, Shadow?" Naito's curiosity was piqued.

       "My mother once told me that dreams are our inner self trying to give us a message of something we might not be fully aware of. Since your dreams were all about Nircogard, and you happen to be his reincarnation, this must be the case here!"

    According to their father, Naito was the eighth male born in the Raizu family, which meant that he was the reincarnation of Nircogard. That was the sole reason he was to be crowned king of the Zodiac Empire on his eighteenth birthday. Alsen would never tell him, but she wished it could have been someone else. Why did he have to be burdened with the destiny of becoming king because of something he had no control over?

 

 "Oh don't go feeding his mind with that delusional stuff." croaked the frog. "Dreams are just visions in our head to keep our minds working as we sleep. It's what separates sleep from death."

       "Croakie, that's just what ignorant, simple minded fools who don't like thinking outside the box say." Shadow retorted.

       Croakie croaked even louder this time. "Ignorant? The delusional mutt dares to call ME ignorant?"

   

Shadow barked right back at him. "I'm no mutt, you filthy slime toad!"

   

Shadow looked ready to pounce at any second, while Croakie also looked ready to hop any moment now, not that a frog could fight a wolf in the first place. The two of them were startled by the sudden sound of Alsen stomping her foot on the floor.

"Enough! What have I told you two about fighting? Anymore bickering, and I'll unsummon you both for the rest of the day, and you'll miss out on Naito's birthday!"

 

 Shadow and Croakie said nothing further.

       "Now, let's start this birthday off with a bang! Come on, let's, uh..." Alsen glanced around the room until her eyes spotted the paper and crayons, "Draw some pictures!"

       "But we do that every day..." Naito whispered under his breath, but shrugged and went along with it.

       They spent an hour laying on the floor drawing pictures before there was a sudden, rasping knock on the door. They didn't need to respond, for they already knew what knocking on their door meant. The door creaked upon ever so slightly, just enough for a hand to slid in three trays of food. The Raizu siblings received their meals this way every day. Naito used to try and run out of the room, or at least get a peek of what lay beyond the door, but by now he had long since given up on this. The door always shut in a split second after their food was slid in.

       As the time flew by Naito eventually got bored of drawing, so he decided to read the same books he had already read hundreds of times instead. While he read

Intermediate Potion Brewing Vol II

with Shadow curled up in his lap, Alsen sat behind him, peering over his shoulder, pretending to read along. She had never been fond of reading as much as him and their older sister, and she always told Naito there was no point in reading that old book. He didn't have the ingredients to brew a single potion in it, and Gaiamancers were the ones adept in potion brewing, not Aquamancers like herself and Naito.

   Naito was taking such interest in this particular potion he was reading about, he subconsciously started reading aloud.

       "Retindrorm - the Mind Terror potion. Use this potion only on your worst of enemies. Drinking one fourth a vial of this terrific potion will force the consumer to relive their worst memories. Ingredients – Basilisk venom, Cerberus saliva, Minotaur skin..."

       "Why are you reading about something so horrible, Naitey? You wouldn't imagine using that on someone, would you?" Alsen asked, running her fingers through Naito's hair.

       "I was just looking through potions related to dreams. I figured maybe someone might have slipped something in my drink, causing me to have these dreams."

       "Don't be silly, Naitey, no one would slip something in your drink! You're our future king, and I think you'd know if you drank something so foul!"

 

 "Yeah...I suppose I would."

       Naito stared at the picture of the cauldron, filled to the brim with a sickly green and purple liquid, emitting a horrible black mist. He shut the book with a heavy sigh.

Naito put the potion book aside. He was immersed in a children's story book when they heard the door unlocking before it swung open unexpectedly. Panting with her hands on her knees was a rather tall young woman with skin equally as pale as Naito and Alsen's, and the same cerulean eyes. She flicked her long twin braids over her shoulders, looking up at Naito and Alsen. Her face was a mixed expression of shock, terror, and joy, sending an uncomfortable shiver through Alsen's body.

       "C-Cosena...there you are! Your foods already cold and you've missed the start of Naito's birthday!" Alsen exclaimed with her hands on her hips, attempting to sound reproachful.

       Completely ignoring Alsen, Cosena walked over to Naito. Standing up to her full height, which had to be half a foot taller than Naito, she gripped his shoulders and stared intently into his eyes.

 

 "Naito, your coronation..."

       "What about my coronation?" Naito asked, sounding highly interested at the mention of his coronation. It was a subject she would usually tell him not to worry about, as it was still years away.

 

 "It's...it's today!"

       "WHAT?!!!" Naito, Alsen, Shadow, and Croakie all shouted simultaneously.

Alsen didn't know what to think of this. Naito's coronation was rescheduled? Why?

       "Cosena...if this is your idea of a joke..." Alsen began, but Cosena didn't allow her to finish.

       "Of course not! Do you really think I'd joke about something so serious?!" Cosena replied harshly, glaring down at Alsen. "Look, all I know is that father told me the coronation is to begin in four hours. One of the High Mages will bring us more fitting outfits to wear to the event."

       Alsen bit her lower lip. Naito was going to be crowned king today...but king or not, he'd always still be her baby brother, right? Besides, this meant they would finally be free from their bird cage of a room. "Happy birthday, Naito! Didn't I say I had a big surprise for you?" she embraced him as tight as she could.

       Naito stared up at the ceiling and shut his eyes. "Sixteen years. I've waited sixteen long years, and now it's here two years sooner than anticipated..."

       "Naito, are you ready for this...? This has to be a lot to take in so suddenly. M-Maybe we could talk father out of it…" Cosena suggested, toying with one of her braids.

 

 Naito looked down and opened his eyes, beaming a big, bright smile."Are you crazy? Of course I'm ready! No longer must I wait helplessly, I'm finally going to be king! The first door to my destiny has been unlocked, and I'm going to change this world so we can all live in peace!" he erupted into joyous laughter.
CHAPTER 2
Coronation
Spoiler:

Stepping out of his room for the first time felt like being a caged bird finally set free. Naito couldn't believe Cosena used to always tell him that there was nothing to see outside their room. The halls were expansive compared to their small, cramped room. The sparkling gold walls were decorated with paintings of the twelve signs of the zodiac and every phase of the moon, including it's rarest eclipses.

   Naito stared up in awe at the highly realistic planet models, hovering just inches beneath the ceiling. They didn't seem to be moving, but by staring at them closely, he saw that they were rotating around the sun very slowly.

       Watching the planets rotate so slowly was mesmerizing, and Naito didn't snap out of his daze until Cosena grabbed him by the arm and dragged him along. Alsen had took her shoes off and was kicking her feet in the blizargwin shaped fountain that stood in the center of the halls, so Cosena had to drag her along too.

       Naito and Alsen had no idea where they were supposed to go, but Cosena told them that their father showed her the way earlier. Even still, it took them nearly half an hour to find the throne room. When Alsen teased Cosena about taking so long to find it, Cosena insisted that she would have found it sooner if Alsen and Naito hadn't kept wandering off on their own.

       The three of them stood outside the throne room, waiting for their father to call Naito in. Dressed for the occasion, Cosena wore an elegant, royal, purple dress that went down to her ankles. Alsen's was dark blue and went down to her ankles as well.

   Dressed like a king, Naito wore oversized, scarlet royal robes, decorated with a pattern of golden stars and the moon. His robes were so long that they trailed several feet behind him across the floor. Alsen and Cosena had to hold it up so that he didn't trip. Naito figured it was so long because it was meant for him to wear two years from now, not today.

       While they waited, the three siblings pressed their ears against the door in attempt to hear what was being said, and were able to faintly make out their father's voice.

   "We gather here today..." he cleared his throat, then continued to speak. "For the most important day in recent history. As we all know, our king was not intended to be crowned until two years from now. However..."

       Naito tried to listen to the rest, but all he could make out was something about moltrogks and something else that sounded like 'tour...dip...soul?''. Out of all the history, potions, spells, and magical creatures books he had read, Naito never heard of anything like a 'tourdipsoul'. He must not have heard his father properly.

       "This is boring.." Alsen said, flapping Naito's robes. "He'll probably be talking for a good few hours. Let's bring some more company while we wait."

       Alsen reached for her wand, but Cosena swatted her hand before she could. "No! We don't have permission to bring Animal Spirits to the coronation!"

       Alsen pouted but didn't argue, continuing to flap Naito's cloak in silent boredom. Naito waited for what felt like another half an hour, his heart pounding against his chest in trepidation. This was the day he waited his whole life for, yet he couldn't stop himself from feeling a little nervous. Before he knew it, he was frantically pacing from side to side, constantly telling himself

'Okay Naito, this is it. You're about to start your legacy. You're going to make your mother's dream come true. You've got this

'.

       He felt a comforting hand on each of his shoulders and saw Cosena and Alsen both smiling encouragingly at him. They didn't say a word, but he could tell they knew what was going on in his head and were telling him it'll be alright. Knowing he would always have them by his side no matter what calmed his nerves down and he felt more confident than ever. He was ready when his father's voice boomed, "And now, let us begin the coronation! Come, Naito Raizu! To the throne!"

       The large doors slowly creaked open as if by the command of Sartur's voice. Naito strode across the rolled out red carpet that led to the throne, his head held high. Banners emblazoned with a capital Z and E behind a red moon hung from the ceiling, and above the throne was a painting of a blizargwin on top of a snowy mountain.

       The massive windows showing nothing but cloud and sky outside threatened to make him queasy at the thought of how high up they must be, but he kept his eyes straight ahead, where his father stood in front of the throne, with a golden crown raised high above his head. Three bearded men sat before the throne with their heads bowed. They each wore different colored robes – red, blue, and brown, and their pointy hoods masked their faces. Sartur wore similar green robes.

  Naito's heart nearly skipped a beat at the sight of the throne. Stretched ten feet up from the top of the seat, the majestic stone head of a serpentine beast leered down at Naito, it's eyes aglow with a radiant cyan aura. Two benevolent wings sprouted from the back and surrounded the mantle like a guardian angel ready to take flight. Naito glanced back at his sisters when he reached the steps. Rather than following him up the steps, they stepped off to the side and gave him an affirming nod, so he sat. He gripped the rough serpentine heads of armrests, staring down at everyone.

       Sartur stepped in front of him, crown still raised high. "The one who wears this crown shall be the king of the Zodiac Empire..." He spoke in his cold, dry voice, "That is to say, king of us all. Naito Emerald Raizu, as the third coming of the blizargwin king, Nircogard, you are the only one worthy of this honor. By accepting this crown, you do not just take leadership of the Zodiac Empire. You also take responsibility of going on your journey to Kricade, where only one man has ever gone before. You will become Nircogard once more. With the blizargwin king as the world's new ruler, we shall thrive once more. Do you accept?"

  

"I accept." Naito said, firmly.

  

"Good...then give me your arm."

Sartur held out his hand. Naito gulped. He knew this was coming but that didn't make it any less unnerving. Taking a deep breath, Naito extended his arm to his father and rolled his sleeve up. Sartur retrieved a knife and goblet from his sleeve. Naito held his breath and shut his eyes for a brief moment. He felt the ice-cold metal touch his skin before the ear-splitting shriek of a thousand shattered mirrors echoed throughout the Throne Room.

Naito opened his eyes to find a red flurry on top of his father, wrestling the knife out of Sartur's grasp and flinging it halfway across the room. Sartur kneed the other High Mage in the nose with a gruesome crunch, forcing him off. With his attacker dazed, Sartur dashed towards the knife and retrieved it.

The red-robed High Mage wiped blood from his face and pulled a wand from his sleeve. Naito sat on the edge of his seat, gripping the armrests as tight as he could to stop himself from rising. The two men circled each other, weapons pointed at their chests.

   "M-Master Sartur!" exclaimed the blue-robed High Mage. He threw his hood back, revealing his grizzled turquoise hair and pointy chin.

   "Stay in position, fellow High Mages. I'll take down the traitor myself." Sartur smiled and licked his lips like a ravenous predator. "So, Zephan, you finally show your true colors. Are you truly this envious that your son is a mere soldier, while mine is going to be king?"

   "Cut the crap, Sartur, I know what's really going on here." Zephan replied.

   "Oh, I wonder what truth that could be? You mean that you only have approximately five minutes left to live?" Sartur asked in a mocking tone, his head cocked to the side.

       "Why don't you drop that petty little knife? We both know you have your wand on you, despite telling us to leave ours behind."

       Sartur guffawed and reached into his sleeve, but Zephan took advantage of the split second and shouted, "Sefinterper!".

  

A burst of green flames shot out of his wand, burning so bright that Naito felt like his eyeballs would melt if he stared too long. The flames formed themselves into the shape of a serpent, coiling itself gently around Zephan's shoulders.

       The serpent hissed at Sartur, spewing sparks of flames out of it's mouth like saliva. Sartur stood still, staring at the serpent without moving a muscle. Then, without warning, it struck. It's mouth opened wide enough to swallow Sartur whole and bit down with it's large, flaming fangs.

       Sartur reacted so fast that Naito hadn't even seen him move. Just like that, he was behind Zephan with his own wand out. Without even needing to chant a spell, he twirled his wand in a complicated figure eight motion. A powerful gust of tumultuous winds burst from his wand. The serpent's flames tried to resist the wind, but the flames began to blow out, causing it to lose it's form bit by bit.

       While Sartur was focused on destroying the serpent, Zephan snapped his fingers, causing a pillar of flames to erupt where Sartur stood. Sartur jumped to the side just in time, but Zephan kept causing the pillars to erupt beneath Sartur's feet, leaving him with no choice but to dodge every second.

       With Sartur no longer focused on destroying it, the serpent quickly regained it's form, forcing Sartur to dodge it's relentless strikes along with Zephan's flame pillars. If Sartur didn't have his Aeromancer agility, he would likely have been scorched to death by now. But being an Aeromancer also meant that he had low stamina. He couldn't dodge forever.

Naito wondered if he should come to his father's aid. High Mage Zart seemed to be wondering the same thing. "Master Sartur!" he shouted, attempting to run forward, but was held back by the brown-robed High Mage.

      

Naito glanced towards his sisters. They both stood planted against the wall, their chests heaving with every breath as they watched the two High Mages duel in awe. They both looked just as bewildered by the sudden turn of events as Naito.

       Then Sartur's body was surrounded by a powerful forcefield of wind, forcing the serpent back each time it attempted to strike. Sartur flicked his wrist and Zephan was planted against the wall with a loud

THUD!

. He pointed his wand at Zephan and chanted "Wiblenad!". Razor sharp blades of wind shot out from his wand. Zephan just barely had enough time to put up a wall of flames that took the damage for him.

     

 "I think it's time I took it up a notch..." Sartur breathed heavily and ducked just as Zephan hurled a fireball at him. He slowly stepped back until he was against the wall. Zephan smirked cockily, seeming to foolishly believe that he had forced Sartur into a corner, but Sartur guffawed, then shouted "OH PUMPKIN!!!", and pressed his hand against a specific tile on the wall.

      

The whole room shook as if there was an earthquake and the center of the floor swung downwards. Naito felt every hair on his body stand up. Something down there bellowed a ferocious, bestial roar.

     

 Then something utterly terrifying leapt out. Alsen screamed and the High Mages stepped back at the sight of it. It had to be around thirty feet feet tall and sixty feet long, with a body covered in thick, amber fur. Neither of the pairs of eyes on it's three canine heads seemed to have any pupils. It's scaly, serpentine tail wagged from side to side and Naito could've swore he heard it hiss.

       Naito recognized the beast from

Intermediate Guide to Magical Creatures

, but he never would have guessed that his father had his own Cerberus. According to the book, Cerberus were very rare creatures that resided far out to the southwest in the jungles of Nohegimat. They were highly aggressive and known to devour anyone they sensed an ounce of fear from. In order to tame a Cerberus, you had to be even more aggressive than the beast itself. Aggressive enough for

it

to fear

you

.

       Zephan's knees bucked as he stared up at the beast, his hands shaking with so much fear that he dropped his wand. "A-A C-cerberus…?!" He stuttered, slowly backing up.

       The Cerberus, Pumpkin, as Sartur had called it, looked around the room with her three tongues hanging out, panting excitedly. When she looked Naito's way, he willed himself to look it in the eye and not show the slightest sign of fear. Alsen didn't do such a good job when it looked her way. She let out another scream and dropped to her knees, refusing to look directly at the beast.

       Naito's heart skipped a beat, but Pumpkin was clearly tamed very well, as she showed no interest in Alsen's fear. She panted excitedly when her eyes met Sartur's and tried to run over to him, but was held back by the chain attached to her collar. Naito's heartbeat slowed down in relief. The beast was on a leash, she couldn't attack even if she wanted to.

       Sartur walked up to her with a big, warm, fatherly smile spread across his face. Pumpkin leaned down so he could pet her, each head licking Sartur as he did so. Sartur reached into his robe pocket and pulled out a key. Naito's heartbeat picked up again as he watched his father remove the beast's leash. Tame or not, the thought of such a terrific creature being unrestrained was far from pleasant.

   "Everyone, I would like you to meet Pumpkin. Pumpkin, meet everyone." Sartur waved his hand across the room and Pumpkin looked at everyone one by one again. Still the beast showed no signs of interest at any of them.

   "Daddy's got lunch for the pups." Sartur pointed at Zephan.

   Pumpkin licked her lips greedily, leering down at her prey. Zephan hurled three fireballs from his palm at each of her heads. She howled and staggered back, shaking her heads wildly.

   Zephan strode towards the door, but Sartur intercepted him. Before Zephan could cast another spell, Sartur twisted his arm behind his back and pinned him against the wall. He covered Zephan's mouth with his left hand, shut his eyes, then chanted 'Aethnorbe!". Zephan squirmed, gasping and prying at Sartur's hand, but he seemed to gradually lose strength. Sartur did not release him until his eyes closed and his body no longer moved an inch.

   Recovered from Zephan's attack, Pumpkin leapt across the room to where Zephan's unconscious, possibly lifeless body lay. Her center head picked the High Mage up by the back of his robes, then flung him down the trapdoor. There was a brief moment of silence before his body hit the floor below with a loud crunch. Multiple barks could be heard from below, followed by what could only be the sound of Zephan's body being devoured by Pumpkin's puppies.

       "Good...good girl!" Sartur exclaimed between heavy breaths, clutching onto his chest with one hand and scratching Pumpkin behind her ears with his other hand. She panted in delight, large globs of saliva dripping to the floor. Her stomach rumbled loudly, and she covered her eyes with her ears in what looked like embarrassment, whining like a puppy.

       "Don't worry, daddy will bring you lunch later." Sartur said. Pumpkin stood up tall, panting in delight.

       "Now, where were we? Ah, yes." Sartur waved his wand at the shattered glass and it put itself back together. Picking the repaired goblet up, he turned to face the two High Mages and his daughters. "I must apologize for the inconvenience. I do hope that little display was entertaining enough to make up for the delay."

       Sartur held his hand out to Naito again, waiting. Naito gave him his arm, but he was still so shocked by the sudden turn of events, he barely felt the pain as the knife sliced through his skin, his blood dripping into the goblet.

       "In order to prove our loyalty to the king, we must all drink from his blood! Anyone who refuses, you'll be fed to Pumpkin." Sartur exclaimed. Once the goblet was half full, he put it to his lips and took a sip from it. After swallowing, he wiped his lips with his sleeve and sighed with satisfaction, as if he had just drank a cold, refreshing drink.

Naito shivered. He knew from  

The History of Magic and our World Vol II

that whenever a new king was crowned, the highest ranking members of the empire were required to drink from the king's blood. He just never imagined that anyone could enjoy that taste.

       After both High Mages drank their sip, Sartur turned to Alsen and Cosena. Showing no signs of fear, Cosena took the goblet from her father's hand and drank her sip. Did Naito imagine it, or had she took a bigger sip than the High Mages?

   Alsen was now the only one left. Sartur handed her the goblet. It shook in her trembling hands and her face contorted with disgust.

   "D-Do I have too…?" she asked.

   Pumpkin licked her lips greedily, probably thinking she had fresh meat coming her way. Naito was just about to rise to his feet and take action against this when Sartur said, "You must, and you will."

  

"Alright, alright, I'm doing it…" Alsen whispered, raising the goblet to her lips. She squelched and clutched onto her gut after swallowing it.

As horrible as the thought of drinking someone else's blood was, Naito felt like Alsen was overreacting. But at least she drank it. Naito shivered at the thought of what could have happened if she refused.

   "And that completes stage one of the coronation. Now, for stage two..." Sartur said, wiping the blood off the knife. Naito knew what stage two was before his father even said it.

   "Now that we have all proven our loyalty, the king must prove his as well! Let us allow him to drink of our blood!" Sartur sliced into his own skin with the knife.

Naito worried that Alsen might actually resist this time. What would happen if she did? Would their father be merciless enough to feed his own daughter to Pumpkin? There was no way Naito could let that beast harm his sister...

   

The two High Mage's let their blood drip into the goblet, and then it was Alsen and Cosena's turn once again. Naito did not want to watch what was about to happen, so he shut his eyes and looked to the side. He opened his eyes once he assumed it was over.

Alsen must not have resisted this time, as Sartur now stood before the throne. Sartur handed Naito the goblet, which he took and peered into. It was half full, it's metallic smell drifting into his nose. Just how unhealthy was this? Everyone else only had to drink a sip, but he was going to have to drink the whole thing, mixed with everyone's blood. Would he get a disease?

   It wasn't as if Naito didn't know what blood tastes like. He had a habit of licking his wounds whenever he bled. But he never drank blood. He was a wizard, not a vampire. Still, what must be done must be done. After taking a deep breath, he gulped it down in one go. It tasted the same as it smelt, if not a little worse. His stomach threatened to throw it up, but he would not allow it. At least for now.

   "Well done, son." Sartur whispered, patting Naito on the shoulder. Even though his touch was gentle, Naito still shuddered. Sartur did not see this, as he had already turned around to face the High Mages and his daughters.

   "With the completion of stage two, we can now proceed to stage three!" Sartur exclaimed, his arms spread out high and wide. Naito was worried about what stage three could be, but he was relieved when his father continued, "The crowning of the king!" Sartur picked up the crown and slowly placed it on Naito's head.

   "Naito, it's official. You're the king of the Zodiac Empire. Let us achieve greatness together, everyone!" Sartur shouted and clapped.

   The two High Mages clapped along, cheering boisterously. Cosena clapped along but did not cheer, while Alsen did not clap at all. She was doubled over, clutching onto her gut, and Naito could tell she was resisting the urge to vomit.

   Pumpkin licked Naito's face with each of her three heads, as if to congratulate him on being crowned king, leaving a large amount of canine drool dripping from his face. Naito wiped at it frantically with his robe sleeves.

   "Alright girl, back to your playhouse you go." Sartur said. Pumpkin's ears drooped low and she whined like a little puppy. Her stomach growled again. "Don't worry, daddy didn't forget about your lunch."

   Pumpkin's ears perked up and she stuck her tongues out, panting in delight before obediently leaping back down the trapdoor where she had emerged from. Sartur pressed his hand against the same tile on the wall as before, closing the floor back up.

   "Now that that's done, it's time for the feast! All of you are required to be there, unless you want to be Pumpkin's lunch." Sartur said grimly before walking out, followed by the High Mages.

   Naito watched them as they walked away. Did his father seriously expect anyone to have an appetite after that?

Achievments in spoiler.
Spoiler:

DA League S2, S9, and S11 winner
Chronos Survival Cup 3 Winner. TBUT2 and TBUT3 winner.
Won 29+ DA lives
DA Lives season 0, and season 1 winner.
Won more DA lives than anyone else. Alot more.
Supreme queen of May 2012, April-May 2013, and May 2014.
Three time Survival Master
My current DA record: Wins:451 Lost: 81 Draws: 6
Former Teacher and Assistant. Former Moderator.
First to ever reach the Abandoned Dark League
Moderator of the year 2013.
DA Regionals 2012 and 2013 top 4
Badass since 2011
First to ever pass the Slifer Exam, with a score of 34/35.
Much more.
DanelerH

Level 3 Ra

Posts

: 2533

---

Reputation Points

: 7

---
on Sat Jul 23, 2016 11:35 pm
Interesting story so far.  I'm looking forward to reading the next chapter(s).
Linda-Senpai

Survial Master

Posts

: 12104

---

Reputation Points

: 118

---
on Sun Jul 24, 2016 8:56 pm
If you guys really enjoy this story, please support me by signing up on Wattpad, following me, and voting for the chapters of my story. I'll be posting new chapters here once a week, but if you want to read ahead, it's at chapter 7 right now on Wattpad. https://www.wattpad.com/story/74311950-the-zodiac-empire/parts

Achievments in spoiler.
Spoiler:

DA League S2, S9, and S11 winner
Chronos Survival Cup 3 Winner. TBUT2 and TBUT3 winner.
Won 29+ DA lives
DA Lives season 0, and season 1 winner.
Won more DA lives than anyone else. Alot more.
Supreme queen of May 2012, April-May 2013, and May 2014.
Three time Survival Master
My current DA record: Wins:451 Lost: 81 Draws: 6
Former Teacher and Assistant. Former Moderator.
First to ever reach the Abandoned Dark League
Moderator of the year 2013.
DA Regionals 2012 and 2013 top 4
Badass since 2011
First to ever pass the Slifer Exam, with a score of 34/35.
Much more.
username290

Slifer Red Duelist

Posts

: 676

---

Reputation Points

: 7

---
on Tue Jul 26, 2016 6:15 pm
must resist the urge to go full fanfic mode

I have... no idea how to play this game... I should have been kicked out a long time ago... but I keep winning
Linda-Senpai

Survial Master

Posts

: 12104

---

Reputation Points

: 118

---
on Thu Aug 04, 2016 6:32 pm
apologize for the delay, yadah yadah
CHAPTER 3
Happy Birthday
Spoiler:

Palpable silence plagued the halls as the three siblings walked through the corridor. Cosena heard their footsteps behind her, but still she glanced over he shoulder for reassurance. Their feet barely left the floor as they walked. Alsen's arms were wrapped around her chest with her eyes downcast. Naito held his crown in front of him, staring at it expressionlessly.

"Keep your crown on, Naito. Everyone's sure to be waiting for their king." Cosena turned around and waited, but Naito stood motionlessly, asides from the occasional tremble of his hands.

Cosena sighed. Gently grabbing Naito's wrists, she motioned his arms to place the crown back on his head. "There you go. You look like our brave new king now."  She let go of his wrists and smiled at him, patting him on the shoulder, allowing the crown to rest on his head.

"He looks silly." Alsen said, faking a weak half smile. Cosena knew she was just trying to lighten the atmosphere.

Naito squinted his eyes shut and balled his trembling hands into fists. "How can you call me brave…? I watched father murder a member of

my

empire…" he spoke for the first time since the coronation, his voice a barely audible, low whisper.

"It's not like this is the first time he's killed someone…"

Naito jerked to a sudden halt, causing the crown fall off his head. Silence plagued the halls once more for a brief moment as they watched the crown roll until it came to a stop.

"W-what did you just say…?" Naito asked, his eyes wide with shock.

"N-nothing, I didn't say anything…" Cosena toyed with her braids like she always did when she told a lie or got nervous. Did she seriously say that out loud?

"Liar. We both heard you, Cosena. You've seen father kill people before?" Alsen asked, stepping in front of Cosena and looking up imploringly into her eyes.

"No, Alsen, that's not what I meant. Remember, father was present during Drazilwalnd's Demise. Obviously anyone who survived a war would have killed people, and now killing someone like that High Mage just comes naturally to him."

It wasn't a lie that she never actually saw their father kill anyone before now, but she wasn't exactly telling the full truth either. There was one time that he had her caged in his office and started talking to Zart about executing the High Mage's wives. He must have forgot she was there or thought she was asleep to discuss something like that with her present. What if Zephan interfered with the coronation to try and get revenge?

"I don't want to kill anyone…" Naito said. Alsen hugged him from behind, pressing her head against his shoulder.

"Naito, you won't have to. You're going to create an utopia where we can live alongside Illiterates in peace, not a dystopia. Don't forget mother's wish." Cosena placed her hands in his. It was their mother's dying wish for Naito to become king and rule over a new utopia. Naito had sensitive spots that Cosena knew just how to play to her advantage, and bringing up their mother was the biggest one.

"Y-Yeah...I'll make mother proud." Naito picked his crown up and put it back on his head, "Come on, we have a feast to attend." he lead the way, walking down the stairs three per step (although he had no idea where he was going so Cosena had to grab his hand and lead him the right way).

Boisterous conversation invaded Cosena's ears the second they stepped into the Dining Room. Such a grand space, it must have been twice the size of the Throne Room. Nearly six meters in front of them stood the head table, where Sartur and the other two High Mages sat, leaving just four empty seats. No doubt they were for Cosena, Alsen, Naito, and the deceased High Mage. Hanging on the wall above the table, a large framed painting of four teenage boys and a girl caught Cosena's immediate attention. Acting as a centerpiece, vases of roses sat in the center of each of the many tables. Split into four different, uniquely colored groups, every table was filled with a large variety of different foods, sending a savory aroma wafting into Cosena's nose. Dressed in robes that matched the color of their group, each soldier had a plate, napkin, glass, and set of silverware in front of them, but their plates and glasses were empty and no one was eating.

Positioned to the far left of the head table was a group of tables decorated with cerulean table cloths that had a wavy pattern that made it look like the plates and silverware were flowing in the ocean. Above their table hung a banner emblazoned with the silhouette of a woman standing in the ocean, controlling its waves. At the end of their group sat a stunningly beautiful mermaid fountain with a serene smile on its face, water gushing out of the mouth.

Standing tall to the right of the mermaid fountain, a sacred tree statuette rained water down from it's outstretched branches. Adorned with brown cloths, this group of tables had a rough, rocky pattern. It looked as if the dishes and silverware were sitting on bare earth. Their banner had the silhouette of a man with his palm pressed against the cracked earth, boulders floating around him.

Unable to match the beauty of the mermaid or the sacredness of the tree, the griffin fountain stood out with it's stolid posture. It's harmonious wingbeat caused the green table cloth and banner to flow with the gentle breeze. This group's insignia was a man's silhouette surrounded in a giant tornado.

Lastly was a group with red table cloths lit with a luminous, fiery pattern that looked ready to ravage everything sitting on it. Above their table was their banner, with the silhouette of a woman with her body ablaze, holding a ball of green flames in her palm. Surrounded with raging, eternal, the phoenix gargoyle poured water out from it's beak, just like the griffin.

      

The sound of metal on glass silenced the room. Sartur stood, rapping his glass with his fork, commanding everyone's attention. "Everyone, the king has graced us with his presence!" he exclaimed. All heads turned towards Naito. Sartur lead them all into applause. Naito scratched his cheek, his face flushing a light shade of red.

Three soldiers rose from their respective groups and walked up to Naito, bowing before him. "Greetings, my lord!" they said in unison.

       "May I ask who you are?" Cosena asked, arms crossed.

       "Oh! I'm terribly sorry, my lady...we should have known to introduce ourselves." said one of them.

       She was a girl that Cosena assumed was around Naito's age, with long, turquoise hair that hung over her shoulders in waves. Her eyes were violet like the flowers in one of the hall's paintings. Rather than wearing robes like the soldiers still sitting at the tables, she wore an extravagant, dark blue outfit. Her top was elaborately patterned with flowers and reached down to her waistline, connecting to her super short pencil skirt. She also wore a split blue coat that went down just a few inches above her ankles, and thigh-high, matching boots. Cosena had to admit, she was quite pretty.

"I'm Casele, head of the Aquamancer coven." she seemed to have hard time keeping her eyes away from Naito's face as she introduced herself, quickly looking away the second he felt her staring at him.

       The male of the three soldiers stepped up and shoved Casele behind him, running his hand through his mane of crimson red hair. Managing to beat Cosena in height by a few inches, this dark-skinned young man was no doubt a Gaiamancer. His robust figure only made it all the more apparent. Judging by his facial hair, Cosena assumed he was around her age.

       "And I'm Zento, head of the Gaiamancer coven." he knelt before Alsen and Cosena, taking their hands in his and kissing them. His emerald eyes sparkled as he looked up at them.

Alsen giggled and Cosena simply blinked in surprise.

       The third soldier stepped forward with her arms crossed. She looked to be around Alsen's age, with long, straight violet hair and golden eyes. Her outfit was mostly the same as Casele's, except hers was green with a pattern of dandelions, and her skirt went down to her knees.

       "Name's Alile, head of the Aeromancer coven." she spoke calmly, her expression stolid. She flipped her hair then walked back behind the other two. What was her problem?

"Nice to meet you three." Cosena said, "I see that you soldiers are divided into covens for each Elemental Sign?"

Depending on someone's Zodiac sign, they also had one of the four Elemental Signs, which would make them either an Aeromancer, Gaiamancer, Aquamancer, or Pyromancer.

       "That's right. The High Mage's and the heads of covens, that would be us, teach our groups separately. It makes things a lot easier, you see. Imagine a Gaiamancer trying to teach an Aeromancer." Zento glared back at Alile with a look of disdain. She simply rolled her eyes at him.

       "And as the head soldiers," Casele cut in, "We've been given the task of accompanying the three of you on your journey. It's our duty to keep you safe and follow your every command, no matter what it may be." she said, lightly blushing.

       "Hang on," Cosena said, "There's four Elemental Signs, but only three of you. Where's the head of the Pyromancer coven?"

       The three soldiers shared a meaningful look before Alile said, "There isn't one, my lady. We don't know why."

       "It's commonly believed that the masked b-" Zento started, but Alile elbowed him in the gut. "The hell?!" he spat at her.

"What he was going to say is that it's a popular, silly if you ask me, opinion that your father hates Pyromancers." Alile said.

       "There sure are a lot of you." Alsen said, staring at the hundreds of soldiers in awe. "I thought we were endangered?"

       Zento chuckled. "Don't be silly, my lady. There's only ten wizards left alive. The three of you, the three of us, and our fathers, the four High Mages. The rest of these chumps? They're just simple magicians. You know, Illiterates trained in magic. Of course, they're nothing compared to us, since they aint born with a Grimoire."

       "Oh, so the High Mages are your fathers?" Cosena asked.

       "Yeah. I don't know where my father is, though, he should be here by now." Zento said, looking back at the entrance.

       The only High Mage that wasn't there was Zephan. Zento didn't know that the reason his father was absent was because he was murdered for treason and fed to Cerberus puppies.

"We'll talk with you some more later." Alile spoke, jerking her thumb towards the head table, where Sartur was leering impatiently at them, his chin rested on his interlocked fingers. Cosena winced. Whenever Sartur had that look, it meant someone was going to get their ass beat.

       "We apologize for holding you up, my lord!" Casele said, bowing.

       "Don't be so dramatic." Alile said with another flip of her hair. She and Zento bowed as well before the three of them returned to their seats.

       Once Cosena, Alsen, and Naito took their seats at the head table, Sartur tapped his glass to get everyone's attention again. "Everyone, I know it's hard to resist the temptation to dig in and fill our rumbling tummies, after all, this is a feast! But before we can begin, I have a very important announcement."

Don't say what I think you're going to say…

Cosena pleaded in her head.

"I'm sure you all noticed that we are short of one High Mage today." Sartur cleared his throat, pausing for a brief moment. Zento rose from his seat, slamming his palms down on the table, knocking several plates over from the impact. He leaned forward, eyes wide with terror and fury.

 "During king Naito's coronation, we discovered that there was a traitor among us. It pains me to say, High Mage Zephan betrayed us all in a futile attempt to sabotage the coronation! But fear not, the traitor has been put to justice!" Sartur exclaimed, smiling from ear to ear, hands raised high.

     

 There was a chorus of cheering and applauding. Cosena couldn't tell if they were really happy Zephan was dead, or if they were just trying to satisfy Sartur. Zento's face contorted into an expression of pure hate and fury. Was Cosena imagining it, or were his hair and eyes changing color? It looked like his hair kept flashing from crimson to black, and his eyes from emerald to red. He kick his chair aside and began storming towards Sartur. Casele rose from her seat and ran over to him, trying to hold him down.

       "Zento, don't!" she whispered.

       "That bastard killed my father!"

       Sartur either didn't notice this or simply chose to ignore it. "Now, since we found a traitor among the High Mages, I can't help but feel there might be another wolf in sheep's clothing here. We can't have that, now can we?" Sartur said, smiled wryly, then shouted, "OH PUMPKIN!!!"

       Pumpkin's ferocious, bestial roar could be heard from above. The chandeliers swayed from side to side and the ceiling rumbled from the Cerberus's footsteps. Alsen clung to Naito in fear at the sound of the beast.

       "What...? What the hell is that?!" Zento glanced from side to side frantically. His hair and eyes were no longer glowing.

       Pumpkin burst through the door, causing many of the terrified soldiers to scream at the sight of her. She ran through the dining hall, leaving her massive footprints on the previously immaculately clean floor. Her tongues hung out, dripping with saliva, and her tail swung from side to side, nearly knocking tables over. When she reached Sartur, she licked his face happily.

       "You've been a good girl, Pumpkin, so daddy's got a game for you." Sartur scratched her behind the ear. "All you have to do is sniff out the traitor! Easy enough, no?" he whispered something in her ear. Cosena wouldn't be surprised if he told her exactly who he was looking for. Having his Cerberus sniff everyone to find this supposed traitor made no logical sense, and he was an Aeromancer. Aeromancers were supposed to act entirely out of reasoning and logical deduction, opposite of Aquamancers, who act out of emotion. Was he doing this just to get some sick type of pleasure out of it? Knowing her father, that wasn't a farfetched conclusion.

       Exited, Pumpkin walked around the room, stopping at each table and sniffing each soldier individually. The soldiers shivered in fear as she did so, though some remained still and looked the beast in the eye, trying to avoid showing any signs of fear.

         When Pumpkin stopped next to Casele and Zento, Casele backed up but tripped and fell. Zento stood in front of her with his arms spread out as if to defend her, gritting his teeth at Pumpkin. Pumpkin took more time sniffing Zento than she did with anyone else. Once finished sniffing him, she looked up at Sartur, panting

       "Oh, found us a traitor, have you? Good girl!" Sartur clapped.

       "I didn't do anything!" Zento shouted, backing away slowly.

       "We shall see about that!"

       Zento attempted to take off running, but Pumpkin wrapped her tail around his torso and hoisted him into the air. Slowly raising him above her heads, she opened her mouths wide, as if to swallow him whole.

       "No, Zento!!!" Casele cried, eyes wide with terror, reaching her hand out.

       "Bad girl Pumpkin, no! Daddy did not give you permission to eat yet!" Sartur yelled reprimandingly. Pumpkin lowered Zento back to the floor, covering her eyes with her ears, whining.

       "You may not eat him now, girl. How about you show him your playhouse while you wait?"   

Pumpkin panted like an excited puppy over a new chew toy, then ran off with a struggling Zento still wrapped in her tail. How could Sartur trust that hungry beast to not eat him, without any supervision? Or

was

she being supervised in her 'playhouse'?

       "Zento..." Casele said, still sitting in the middle of the floor, crying.

       Alile got up from her seat and helped Casele back to her feet, escorting her back to the Aquamancer table. "He'll be fine." she whispered. Her face was still stolid, showing no signs of concern.

       "I apologize for the delay everyone, I know our tummies are roaring like Cerberus puppies right now!" Sartur laughed at his own sick sense of humor. The blue-robed High Mage, Zart, guffawed, and the brown-robed High Mage gave a rather forced laugh. "Now that we've got that clear, let us dig in, shall we?" Sartur clapped his hands and sat, then everyone began to eat as if nothing happened.

       There was an endless amount of food on the tables, ranging from roast turkey, bread rolls, mashed potatoes, and every vegetable Cosena could name, to all sorts of foods and beverages she could not name. Were they all even safe to digest? She decided to just put a slice of fish and some fries on her plate, although she simply moved it around with her fork rather than eating. Naito and Alsen were doing the same, their eyes glued to the painting above their table.

In the painting, four boys and a girl stood under a great oak tree. It couldn't have been any more clear that the four men were the High Mages. Without that ominous mask on his face, the young Sartur strongly resembled Naito, with that same head of messy, frosty white hair. But there was one distinct difference: his eyes were blood red rather than cerulean.

Towering over the others, the boy to Sartur's right posed flexing his bulging muscles. His bangs of violet hair hung over his gleaming golden eyes. Wearing a sleeveless muscle shirt only made him look all the more gangly. Cosena wasn't sure what his name was. She heard Zart and Zephan's names during the coronation, but not his.

With the way he grinned, stroking the tiny little hairs under his chin, the young Zart must have thought he was so handsome. Winking, he, ran his right hand through his slick, oily turquoise hair. He wore a fancy, purple dress that matched his smug posture.

The scarlet-haired boy, Zephan no doubt, to Sartur's left stood leaning against the bark of the tree, nudging Sartur on the shoulder with his fist, a toothy, boyish grin spread across his face. The way Sartur smirked back at him with his arms crossed gave Cosena the impression that those two were once best friends.

That wasn't what drew Cosena into the picture, though. No, it was the girl standing behind Sartur with her arm's wrapped around his shoulders from behind. She was a pretty young thing, dressed in a yellow sundress with a pink sunhat and a pair of red sunglasses. With that unique mix of magenta and golden hair, Cosena knew she could only be one person. Her mother, Freylar.

The five of them looked so happy together. Their unity must have been rock solid for all five of them to have survived Drazilwalnd's Demise together. But now Freylar and Zephan were gone forever. Who would be able to guess that the white haired boy in the painting would turn out cold blooded enough to murder his old best friend without any remorse?

Cosena felt her father's hand on her shoulder. Despite his touch being gentle, Cosena felt the urge to jump out of her skin. "Your mother always was an amazing painter." he said.

"M-Mother painted this…?" Naito asked.

"That's right...ah those were the good old days. Little did we know we'd be in a war just six months later." Sartur sighed, touching his mask. Cosena didn't know the story behind why her father always wears that mask, but it had to be a result of the war.

"We were just five innocent, rebellious kids. No one could tell us what to do, we did what we wanted under our own rules. Of course, a sound beating always awaited us back home, but that wasn't enough to stop us." Sartur took a sip from his glass, staring up reminiscently at the painting.      

'The First Remnants…" the brown-robed High Mage spoke, lowering his hood for the first time. There were several bald spots on his head of violet hair, and his bushy beard went halfway down his neck. It wasn't hard to assume that he was Alile's father. "After Drazilwalnd's Demise, we called ourselves the First Remnants. Your mother came up with that name."

"My children, allow me to introduce you to my fellow High Mages." Sartur said, dabbing at his mouth with a napkin. "This is High Mage Volzar, High Mage of the Gaiamancer coven, and also our very own wandsmith. He's the best there is! Crafted your wands himself."

       "Sartur, you give me far too much credit." Volzar said, although he was unable to hide his grin. He bowed to Naito."It's an honor to meet you, my king. I hope Cieseroe has been holding up well for you?"

Naito nodded.

       From what Cosena knew, a wizard became a High Mage upon reaching the age of one hundred. When they did, much more powerful magic was recorded in their Grimoire and their mana was enhanced even further. Any ordinary wizard wouldn't stand a chance against a High Mage.

       "I'm Zart, High Mage of the Aquamancer coven." Zart bowed his head to Naito as well.

       "Aren't you going to tell them about your jewelry crafting?" Sartur asked, nudging his friend's shoulder.

"Oh, very well then. I have quite the talent in crafting jewelry, if I do say so myself. I've got my own jewelry store, which is the main source of our money." Zart explained.

Sartur finished off his food before speaking again, "In our little group, Volzar was the muscle, Zart was the charisma, Zephan was the burning passion, I was the intellect, and Freylar…" he cleared his throat before continuing, "Your mother was the love, the peace, the glue that held our unit together."

"We would've fell apart without her. How many fights between you and Zephan did she break up?" Volzar asked.

"She broke up fights between you and Zart too!" Sartur said defensively.

"Too bad Zephan decided to betray us. We should've seen his treason coming, with all his complaining…" Zart said, a look of disgust on his face.

"Yes, well, he's gone now, is he not? Let it go already." Sartur said, dismissing Zart's complaint with a wave of his hand.

       Cosena wasn't very comfortable talking to her father, but there was a question she just had to get the answer to. "Father...why did Zephan interrupt the coronation?"

The High Mages all looked at her, probably surprised she spoke. "That old, senile bastard...he was always jealous about how your father's son would be king, and he questioned your father on every little thing...we could have dealt with him a long time ago!"

 

"What evidence did we have against him before now?" Sartur asked. He took another sip from his glass, then continued, "We can't be sure what his motives were, but we will question that son of his later."

       "So...you think his son might be in on the scheme?" Cosena asked, subconsciously toying with her braids.

       "We can't be sure, but I would surely hope not. If he's innocent, we will let him go. Now, Naito." Sartur said, placing his chin on his interlocked fingers.

       "Y-Yes?" Naito stuttered, finally looking away from the painting.

       "I'm sure you are wondering why we had to have your coronation two years ahead of time? Allow me to explain." Sartur took a swig from his glass and sighed in delight, then stood, sauntering from side to side with his hands behind his back. "High Mage Volzar here is in charge of monitoring the behavior of the moltrogks. Although they've been minding their own business for centuries, we never know if or when they might take action. And it seems they have finally took action. It seems a good number of them have left Nohegimat and are making their way to Tirdipsowl."

       "What's Tirdipsowl?" Naito asked.

       "If our fathers taught us correct, the chaos from so many wars left great sin in the souls of the deceased. Before their souls could be reincarnated, the sin was removed from them, giving birth to a new land, Tirdipsowl. I have traveled far across this world, but Tirdipsowl is one place I am yet to journey to. Never saw a reason to get so close to such a dark place." Sartur paused, taking another swig of his wine, then continued, "I wonder what about Tirdipsowl could interest the moltrogks enough for them to leave Nohegimat after so long...maybe I shouldn't have overlooked it after all."

       "But what does that have to do with Naito's coronation?" Cosena asked.

       "If the moltrogks are acting, we must be ready to act as well, and since it's moltrogks we're dealing with, chances are we will need the power of Nircogard on our side sooner rather than later. We need Naito, along with you two, and soldiers Alile, Casele, and Zento, assuming he's not a traitor, to travel there and see what they are up to."

       That didn't make any sense. Why would the king be put on the frontlines like that? What would he do if Naito were to die? Naito wasn't exactly replaceable.

       "S-So we have to fight the moltrogks?" Naito asked.

       "I would hope not. If all goes as planned, they shouldn't even notice you. Just stay invisible as long as possible, lurking where they won't notice you, invisible or not."

       Sartur's plan sounded far too risky. If the moltrogks noticed them, they would have to run for it or fight. It wasn't as if they had no combat experience. Once a week Sartur would use advanced High Mage magic to turn their bedroom into an arena, where he would make them fight the spirits of deceased wizards and magical creatures. Nothing they had ever defeated could compare to a moltrogk, though. Not even the blizargwins were ever able to conquer the moltrogks. Not to mention they had no clue what this land was like. There could be far more problems there than just moltrogks.

       "As I said, we will need the power of Nircogard on our side as soon as possible if the moltrogks have decided to make us their enemy again. Once you return from Tirdipsowl, your next destination will be Kricade, where you will search for the corpse of Nircogard, and fuse your soul with it. Just as the wizard king Nircogard did. This is the plan we High Mages have agreed on together. How does it sound to you, son?" Sartur asked.

       Sartur never would have asked Naito on his opinion about anything before, but he didn't have a choice now, did he? Naito was his king, and didn't have to agree with a plan that put his life in so much danger.

       "Good. Excellent." Naito said confidently.

       "What?" Cosena asked, briskly turning her head to face him. She should have known he would agree to Sartur's plan. He always knew of his destiny, and it was their mother's dying wish for him to fulfill it. To Naito, the sooner he would make her dream reality, the better. And an opportunity to see the creatures that started all this bloodshed in the first place with his own eyes wasn't an opportunity you could count on Naito turning down.

       "But father," Cosena turned back to Sartur, staring at her hands as she spoke, "How can you be sure Naito will be able to return to his own body at will? Nircogard died before he could return to his wizard body!"

       Alsen stared at Cosena with her mouth hanging open, clearly thinking you mean "

Naitey might be stuck as a blizargwin forever?!"

Cosena wanted desperately for Sartur to confirm that wasn't the case. He finished off his wine, pretending to have not heard her question.

       "Naito," Sartur said finally, "Now that we have all agreed, I think it's time we put these things aside and celebrate! It is your birthday after all! Alile, cake please!"

       "C-Ce-Celebrate? C-C-Cake?!" Naito spluttered. Alsen nearly choked on her juice. Cosena was just as surprised as them, if not more. The last time she could remember them having any sort of celebration for one of their birthdays was sixteen years ago, on Alsen's second birthday. After that, Sartur never even told them happy birthday.

       Alile left the dining room and was back seconds later, pushing a cart that carried a sixteen layered cake. The top layer had 'Happy Birthday, King Naito' written in frosting, encircled by sixteen lit candles. She bowed before returning to her seat.

       "Everyone, please stand and sing the birthday song to our king! We all know how it goes!" Sartur exclaimed. The soldiers all stood and began singing, with Sartur waving his hand in the air like a conductor in an orchestra. As they sang, Alsen hugged Naito as tight as she could, tears streaming down her face.

"Happy Birthday, to you        Happy birthday, to you        Happy birthday, dear king Naito Raizu        Happy birthday to you        How old are you?"

       All eyes were on Naito, waiting expectantly. Naito pulled at the collar of his robes as if it were too tight, looking down at his feet. Sartur conducted everyone into singing the final line,

"How old are you?"

three more times before Naito finally spoke.

       "Sixteen..." he whispered. Cosena barely heard him, and he was sitting right next to her.

       "Louder, they can't hear you." Cosena whispered to him, placing a hand on his shoulder.

       "SIXTEEN!" he shouted as loud as his lungs would allow.

       "You're supposed to blow out the candles now." Cosena whispered.

       Naito blew them all out in one blow. Everyone applauded and cheered, then Alile began slicing the cake. Alsen, Cosena, and the High Mages all got considerably large slices, but Naito's was naturally the biggest. He stared at it skeptically and looked up at Sartur, as if he feared it might be poisoned. Sartur smiled at him, then Naito dug in. It was a chocolate cake with mint flavored icing. Naito loved anything mint.

       Once everyone's plates had nothing but crumbs left (except Casele's, Cosena noticed she hadn't touched hers), Sartur stood and tapped his glass with his fork. "PRESENT TIME!!!", he shouted in such a happy, singsong tune that Cosena nearly jumped out of her seat in shock. Alile pushed in another cart, this one stacked with wrapped presents, which she sat on the table.

I'm dreaming,

Cosena thought.

       "Let's see what you've got, shall we?" Sartur grinned, showing his shiny white teeth.

       Naito didn't need any further approval. He hastily ripped open the first one his hands could grab. It was three cellphones. One for each of them, Cosena figured. Naito held them up, squinting curiously at them. He obviously had no idea what they were, so Sartur explained.

       "You'll need to keep in touch with each other at all times, and I will need a way of contacting you as well."

       Naito ripped open the next one. Three bank cards. Sartur had to explain what they were and how they worked.

       "I've made each of you your own bank account. Money is the most important resource in this world. You'll need a fair amount on you at all times in order to survive in this world."

       Sartur handed Naito the final present. "This last one is very special." he opened this one for Naito as if he thought Naito might damage it. It was three necklaces. The one Sartur gave to Naito was shaped as a star, while Alsen's was the moon and Cosena's the sun.

       "These belonged to your mother. I've been keeping them as something to remember her by, but you three need them far more than I ever could." Sartur's voice was full of grief. Cosena had to pinch herself to believe she wasn't dreaming when she saw a tear trickle down his face.

       "Naito, always remember your mother's one wish for you.

'He has to go on to rule the world and lead us to a peaceful new beginning.'

Whenever you look at that necklace, remember that she's always up there with the stars, watching over you. I know you'll make her proud."

       Sartur embraced Naito in a tight, fatherly hug. Naito gasped and froze in surprise. "Cosena." Sartur looked up at her, "Always keep your little brother and sister safe. I can't afford to lose anyone else I love..."

       Cosena nodded, covering her mouth to stop herself from crying, resisting the tears as much as she could. Hearing her father say he loves them was her biggest surprise of the whole day. It was something she hadn't heard in sixteen years.

       "We'll always be one big, happy family..." she whispered to herself. Naito's destiny was to rule the world, but hers was to keep her family safe and sound.
Chapter 4
The Girl in Black
Spoiler:

Naito threw off his oversized king outfit the second he returned to his room. It felt good to change back into his regular pair of black sweatpants and white shirt with holes from being chewed on at the collar. Alsen changed back into a pair of blue jeans shorts with a short sleeved, yellow shirt. While they waited for Cosena to come out of the bathroom, Naito scanned the room. Although most of his memories here were ones he'd rather forget, he still needed something to remind him of home. He grabbed his skateboard and slung it over his shoulder. It was perfect. After all, it was the first birthday present he ever received. Once Cosena came out of the bathroom, dressed in a pair of jeans and a flannel shirt, the siblings left their room.

They walked down what felt like thirty floors before going down the spiral staircase to the Entrance Hall. Being down on the first floor made Naito wonder just how tall this castle really was. He looked up, but the ceiling was so high he couldn't make it out even when he squinted his eyes. Alile and Casele stood at the bottom of the staircase, both with duffel bags draped over their shoulders. They both bowed.

"Are we all ready to go?" Alile asked.

"I suppose Zento isn't back yet, then?" Cosena asked. Casele blotted at her damp cheeks at the mention of Zento.

"Zento is fine. I assure you he will be back tomorrow." Alile said confidently.

"How can you be so sure?" Naito asked. He couldn't imagine anyone being 'fine' after being carried away by Pumpkin.

"I'm psychic." Alile replied simply. According to the book "

The History of Magic and our World"

, Aeromancers had excellent intuition to the point of some of them even having psychic abilities. It was a trait that only one out of every one hundred Aeromancers were blessed with, yet Alile said it like it was an everyday thing.

"Psychic?" Alsen gushed, "You mean, like, you can see the future? That's amazing! Can you tell me my future?"

"My apologies, lady Alsen, but I prefer not to use my power, nor talk about it, if possible." Alile said grimly, averting her gaze to the side, showing the slightest sign of emotion for the first time.

"Oh, s-sorry..."

"Shall we go now, then?" Alile was quick to change the topic away from her power. Naito nodded, so the five of them walked over to the magnificent door in front of them, where two magicians stood guard. Dressed in brown robes with the Gaiamancer insignia on the chest, the male of the two sentinels had his arms crossed and his eyes shut, snoring softly. Unlike her fellow guard, the female sentinel was wide awake, dressed in red robes with the Pyromancer insignia on the chest. She gasped at the sight of the group approaching them and elbowed her partner in the ribs. He awoke with a groan, rubbing his ribs where she struck him.

"Sleeping on the job again, Stan?" Alile asked, the lack of any emotion to her question surprisingly making it feel like a threat towards the sentinel.

Stan grunted groggily, rubbing his baggy eyes. "I was just resting my eyes…"

The female sentinel elbowed him in the rib again, then bowed before Naito. "I apologize for this man's lack of devotion, my lord!"

"M-my lord…? Oh shit…" Stan whispered under his breath, blinking at Naito, apparently just now noticing his presence. He followed his partner's lead, bowing as well. Naito could see a bead of sweat dripping down his forehead. Did he think Naito was going to punish him?

"If you're tired you can go take a nap. Tell someone else that your king told them to cover for you."

Stan stood back up to his full height quickly, but the Pyromancer magician was quick to interject. "B-But my lord, his shift doesn't end until three more hours!"

"It ends when the king says so." Naito surprised his own self with how much confidence he was taking in his role as king already.

"The king's word is absolute." Stan smirked at his partner and bowed to Naito one more time before running off, leaving the girl balling her fists and gritting her teeth in apparent anger and envy.

"Did you want a break too?" Naito asked with genuine concern. He didn't want his servants standing in one spot like that for hours.

She shook her head. "No, thank you my lord, but I'm fine…"

"Then open the gate already, Selena. We don't have all day." Alile said with crossed arms, tapping her foot impatiently. Selena muttered something under her breath as she strutted over to the lever. She grunted as she hauled at it with all her might for a brief moment before getting it to budge. The door creaked as it slowly spread open, letting in a gust of fresh, warm air.

As they walked out the castle, Naito stared up in awe at all the wondrous outside sights he had only seen in books before. It seemed that the castle was in a forest. The ancient trees stood like skyscrapers reaching up to the heavens, their leaves and branches blocking out the sunlight. Squirrels scurried about in search of food, while birds chirped, flying freely. Naito couldn't help but stretching his arms out to his sides. He felt just like the birds, finally spreading out his wings and taking flight. He heard the gate shut behind them and briskly spun around, but there was no castle in sight. "Where did the castle go?" he asked.

"Uhm, it's invisible, my lord." Casele spoke for the first time since the feast, "It's protected by many enchantments. You can't see it without speaking the password." she sounded confused by Naito's ignorance.

"Right...I knew that." Naito scratched his cheek in embarrassment at his stupid question. The gentle wind murmured, rustling the leaves on the ground. Alsen nearly jumped out of her skin, clinging to Naito's arm.

"T-There's not any...dangerous creatures here, right?" she asked.

"Creatures? Let's see...there's some wolves, bears, rabbits, deer, snakes, moose...oh, did you mean

magical creatures

? If you're lucky, you might spot a wolpertinger, a unicorn, a hippogriff, or maybe even a black shuck." Alile listed them off on her fingers and Alsen shuddered. Naito didn't think Alile was exactly being helpful.

"Do not fear, lady Alsen, we are here to keep you safe." Casele said reassuringly.

"By the way, I've been meaning to ask, what's in those duffel bags?" Cosena asked, pointing to the bags on Casele and Alile's shoulders.

"Supplies. We have a long journey ahead of us." Alile replied, "We shall head out to town now, then tomorrow, when Zento is back, we head to Tirdipsowl."

"We're walking all the way to town?" Alsen asked, clinging onto Naito even tighter.

"It's not far, do not worry. It's just straight ahead from here." Casele said. As they walked through the glade Alile explained to them that this was Fisdworetza, the forest where their fathers and Freylar hid during the war, then built the empire together. Alsen eventually seemed to lose her fear and walked over to Casele, giving her a compliment on her hair, which led to the two of them talking about silly, girly things. Naito rolled his eyes when he heard Alsen mention that she does Naito's hair for him because he's too 'little' to do it himself. Cosena took an interest in inquiring Alile about Aeromancers, which left Naito feeling quite bored. But he had just the idea.

"Animal Spirit – Wolf." he chanted, lagging behind the girls. "Think you can beat me to town, Shadow?" Naito asked, setting his skateboard down.

"Are you challenging me to a race? It's on!" Shadow's tongue hung out in excitement. Naito counted to three, then he and Shadow zoomed right past the girls.

"Naito, get back here! You need to stay with the group!" Cosena shouted after him.

"We're just going in a straight path aren't we? I won't get lost!" Naito laughed.

"M-my lord, I strongly advise that we stick together!" Casele exclaimed.

"Catch me if you can then!" Naito knew he was being childish, but it was just too much fun. Once he and Shadow were so far ahead of the girls that they couldn't see or hear them anymore, Naito rested against the bark of a tree, clutching his chest in laughter.

"Hey, why'd you stop? I thought we were racing?" Shadow complained, running back to Naito.

"Let's give them a chance to catch up a bit." Naito sat under the tree with Shadow resting in his lap.

"Naito, I've been thinking more on what your dreams could mean." Shadow said with a yawn.

"Oh yeah?"

"You're going to get your blizargwin form back soon, right? Maybe since the time is coming closer, you're starting to get your memories from your past lives back."

"That's what Nircogard's doing for me, is it?" Naito chuckled, "I think I already have enough memories I'd rather forget." They waited a while longer for the girls, but still heard no signs of them. Naito stood and started pacing nervously. What if they got lost? Maybe this wasn't such a good idea. It sure wasn't funny any more. Shadow howled to signal their location, but ten more minutes passed and still no one came. "Let's go back." Naito suggested, hopping back on his skateboard. He and Shadow began walking back the way they came, but as they did, Naito thought he could hear someone's voice. He came to a halt and listened more carefully, hoping it was his sisters or one of the soldiers. But it didn't sound like either of them. It was a faint, distant female voice. From what Naito could hear, it sounded like she was singing.

"Do you hear that, Shadow?"

"Hear what?"

"That voice, over there…" Naito pointed to the direction it was coming from. The voice felt as if it was drawing him towards it, his feet naturally straying from the glade and through the thicket. The further Naito went, the more clearly he could hear the voice. He felt a strange, warm resonance within him that felt somewhat familiar, making him even more curious. After several minutes he found the source of the voice. Ahead of him was a girl, sitting on a boulder by the river, tossing pebbles into it, singing while watching them go down the waterfall.

"

No more empty paths to take,Left with just these shadows,I won't be forced to crawl,Vengeance on blood betrayed,Out of control, anything goes,And I'll be the cause of your fall,Hell rides on my shoulders tonight,I'll trudge through your winter storms,Down the path of a red moon paradise"

Although her lyrics were eerie and cryptic, she had a beautiful, captivating singing voice. Wait, where did she go? She was just right there, wasn't she? There was a light tap on his shoulder. Naito's heart skipped a beat. He spun around and was face-to-face with the girl. She was just about two inches shorter than him, with straight black hair, wearing a short, sleeveless black dress and black leggings underneath. Her eyes were heterochromatic: one a deep shade of scarlet, the other a soothing cyan. She held her purse in front of her, smiling innocently.

"I take it you liked my song." it was more of a statement than a question.

"H-How did you...?" Naito blinked his confusion.

"Singing? It's not hard, really. Would you like some lessons?"

"No, not that! Didn't you just teleport behind me? How did you do that?!"

"Oh, you mean this?" she teleported behind him again, swiping his skateboard from under his feet, causing him to fall on his butt.

"Hey, that's mine! Give it back!"

"You wouldn't mind me taking it for a spin, would you?" she did not wait for his permission before hopping on it and riding circles around him. Shadow barked and chased after her, but she reacted instantly by digging into her purse and, unless Naito's eyes were deceiving me, she pulled out a

wand.

"Animal Spirit – Condor." she chanted, summoning the spirit of a condor. The condor spirit swooped down from the air, picking Shadow up with it's talons. It circled around the trees with him before flying up higher and dropping him. Naito caught him before he could hit the ground.

"Magic...are you a wizard? A magician?" Naito staggered back in bewilderment. The girl in black ignored Naito's question, continuing to ride around him.

"This is a nice board you've got. You wouldn't mind if I keep it, would you?"

"No you can't keep it, it's MINE!" Naito shouted, getting back to his feet.

"But I like it~"

Frustrated, Naito pulled out his wand and pointed it at her, but before he could even cast a spell, the girl in black teleported a good few feet behind him. She chanted "Ethyfescir!", and he briskly spun around to see her wand transforming into a scythe nearly twice her own height, imprinted with a ghastly pattern of skulls. Naito had no idea what was going on, but if this girl had a transformed wand, he thought he would need to transform his as well.

"Cieseroe!" he chanted, transforming his wand into a rifle that strongly resembled a rose. It's stock was a light shade of mossy green, while the barrel and muzzle were a dark scarlet. He pulled the trigger several times, shooting a barrage of ice missiles at her. She swung her scythe in a wide arc, creating a wall of brilliant purple flames in front of her, melting the ice missiles before they could hit her. She laughed mockingly at Naito's puzzled and frustrated expression, leaning against a tree with her scythe raised above her head. Dressed in black with the skull-scythe, all she needed was a hood and Naito could have mistaken her for the grim reaper itself.

"Oh my, did you intend to hurt me with that toy gun?" she giggled. Naito was ready to pull the trigger again, but a loud ringing suddenly blared from his pocket. Reaching into his pocket, he pulled out his cell phone and saw that Cosena was calling him. Wow, he was stupid. Why didn't he think to call her?

"Cosena!" he said, answering it.

"NAITO!!!" she shouted furiously, "Where the hell are you? We've been lo-" Naito felt his nose crunch under the impact of the girl's foot. He fell to his knees and dropped his phone, clutching onto his blood-smeared nose. The condor spirit swooped down from the sky and grabbed Naito's phone, giving it to the girl in black.

"Not very smart to attack someone then take your eyes off of her, is it?" the girl in black licked her lips teasingly, hanging Naito's phone up. "Don't worry about those two, you have me to play with now."

"How do you know my name? Who are you?!" Naito demanded, pointing Cieseroe at her head.

"Who cares? Certainly not you, nor anyone else." she said cryptically, sticking his phone into her purse.

"Thief!" Shadow barked, pouncing at her, but she simply teleported out of the way then stomped on his head. Shadow whimpered in pain.

"Don't you dare hurt Shadow!" Naito shouted, shooting a second barrage of ice missiles at her. Once again she protected herself with a wall of flames.

"Why not? It's fun. Oh my, have I made you upset?" she cocked her head to the side, pressing her finger to her lipss.

"Yes! Yes you have!"

"If it bothers you so much, I'll just hurt you some more instead." She teleported behind Naito, kneeing him in the back. He fell to his knees, wincing in pain. The condor spirit flew after Shadow again, but Shadow leaped, tackling it in midair and biting down into it's neck. The condor's body evaporated into nothing more than gray mist, floating away.

"Shadow, you..." Naito knew what happened to an Animal Spirit upon being killed once more, but that was his first time seeing it with his own eyes.

"Tch, useless spirit." the girl in black pinched her nose and waved the mist out of her face as if in disgust.

"I'll protect you no matter what, Naito." Shadow snarled at the girl in black. "Give my friend his stuff back, now!"

"Silence, stupid mutt! Why don't you go back to being dead too while I play with the king?" she kicked Naito in the chin and he fell to the ground, feeling blood swell up in his mouth. She rose her foot to strike him again, but Shadow's fangs bit right into her leg. "AH!!!" she hissed in pain, "Stupid mutt, now you've gone and made me mad!" she thrust her palm down at Shadow. Her palm began to glow with a radiant purple aura. Naito quickly transformed Cieseroe back to it's wand form and unsummoned Shadow, right before a huge burst of flames shot out of the girl's palm, scorching the grass where Shadow had just stood. The girl in black transformed Ethyfescir back to it's wand form. Pointing her wand up towards the sky, she chanted, "Krifarde!" Her wand began to glow with an even brighter purple aura. Slowly, the light from her wand formed in the sky, shining down on them. It didn't take a genius to figure out she was charging up her most powerful spell. Naito spit out a mouthful of blood before cloaking his fists in jagged ice and charged, swinging them at her face. She didn't even need to move from her spot to kick Naito in the gut, knocking him right back down. Naito thrust his palm forward, causing sharp, spiky icicles to shoot up from the ground where the girl in black stood. She was left with no choice but to give up on charging her attack and teleport out of the way. She pointed her wand down and whispered something under her breath, and the purple light shot down. Naito jumped back and put his arms above his head instinctively, but the light didn't shoot down at him. It shot down at

her

. Rather than scorching her on the spot like Naito imagined it would do to him, she seemed to absorb it, and it protruded from her back, forming the shape of a pair of malevolent wings. Once her wings were finished forming, she spread her arms out to the side, levitating above the ground.

"What are you, a demon?!" Naito asked, his hands trembling.

"Naito!!! Naito, are you there?!" it was Alsen's voice. Naito could hear her footsteps, along with the others, getting closer with each second. The girl in black's spell must have gave their location away.

"Alsen, Cosena, I'm over h-" he said, but the girl in black swooped down at him, kicking him in the chest, followed up by a kick to the jaw and an agonizingly painful stomp to his temple. Naito cried out in pain.

"Lucky you, it seems the rescue team is here." she landed and her wings evaporated. She pulled a vial out of her pocket, filled to the brim with a black liquid. "Be a good boy and drink this for me, will you?" she sat on his back and yanked his head up with a fistful of his hair, shoving the vial into his mouth. He tried to resist, but she was still able to get some of the bitter liquid down his throat. Within seconds he was thrashing around on the ground, pulling at his hair and howling like a tortured mutt. "I wish we could play some more, but I don't like being outnumbered. Sweet dreams, my little king." she kissed his forehead, then rode away on his skateboard, finishing her song.

"We'll meet by the river at twilight,Down the raging waterfall,Throw your stones,I'll drop a mountain,Who will be the one,To lose it all?" Hell rides on my shoulders tonight,I'll trudge through your winter storms,Down the path of a red moon paradise"
Don't forget to support me on Wattpad!

Achievments in spoiler.
Spoiler:

DA League S2, S9, and S11 winner
Chronos Survival Cup 3 Winner. TBUT2 and TBUT3 winner.
Won 29+ DA lives
DA Lives season 0, and season 1 winner.
Won more DA lives than anyone else. Alot more.
Supreme queen of May 2012, April-May 2013, and May 2014.
Three time Survival Master
My current DA record: Wins:451 Lost: 81 Draws: 6
Former Teacher and Assistant. Former Moderator.
First to ever reach the Abandoned Dark League
Moderator of the year 2013.
DA Regionals 2012 and 2013 top 4
Badass since 2011
First to ever pass the Slifer Exam, with a score of 34/35.
Much more.
Linda-Senpai

Survial Master

Posts

: 12104

---

Reputation Points

: 118

---
on Fri Aug 12, 2016 9:49 pm
Chapter 5
Elephants in the Freezer?
Spoiler:


"What is this...?" a frosty-haired boy asked, curiously examining a four-wheeled, gleaming white board, imprinted with the design of a winged serpent.
"It's a skateboard." replied a blonde girl.
"What does it do?"
"You ride on it. Here, let me show you." she stood on it with one foot, using her other foot to kick off. A magenta-haired girl hugged the big eyed boy from behind as they watched her ride in circles around the room. "See? Now it's your turn." she hopped off, handing it to him.
"Wow, this is fun!" he exclaimed as he rode around the room before jumping into her arms. "Thank you, thank you! This is the best birthday anyone could ask for!"
"Are you sure you should be thanking her?" he looked up to see that he was now hugging a girl in black. A wolf spirit emerged from his wand on his own and lunged at her, but froze in midair.
"No!!!" he watched helplessly as the spirit's body began melting like ice cream that sat out in the heat too long. He freed himself from her embrace, and she scooped up the spirit's melted form with two cups, handing one to him. She wrapped her arm around his and pressed her body against him, raising her cup in the air. "Let's have a toast, shall we?" He pushed her away from him and swung his fist at her with so much might, it knocked her head right off her neck, rolling to a stop at his feet. He clasped his hand to his mouth when her face began to change shape, her hair changed from black to magenta, and both her eyes became cerulean.


"Why..?! Why did you this? Everything is your fault!" her head shouted at him, tears trickling down her cheeks.
"No, no, no!!! Not you too!" he picked up her fallen head, cradling it in his arms as he rocked back and forth, wailing like a baby. It began to snow and her head froze into a block of ice. He wiped his tears away, took a deep breath and rubbed his palms together before he stripped off his clothes and dived into the frozen depths of the ocean. His ancient corpse waited for him at the very bottom. He shut his eyes and pressed his hand on the corpse's head, and instantly, he was sucked into his old body. A titanic winged serpent emerged from the ocean and flew as fast as he could back home. When he got there he was met with the sight of an entire legion of elephantine monstrosities, raising their hammers in the air triumphantly. They each wore necklaces, strung together with all the wizards they mercilessly slew. He roared at the top of his lungs, surging his entire body weight at their queen's head and sending a thousand tons of snow crashing down on her. Then he was pummeled by hundreds of hammers all at once. He slithered away the second they thought he was down, instantly regenerating. With a flap of his wings, a tumultuous storm of frozen winds blew all but two of them away. He coiled his serpentine body around both of their necks at once, choking them to death. Still boiling with insatiable anger, he shot an endless barrage of ice beams out of his eyes, ripping their bodies apart.
"What a mess...here, I'll help you clean up."
"You...again?" he looked up and returned to his human form. A girl in black stood with her back to him, digging two holes in the snow with her shovel. She dragged the two destroyed bodies over to the holes. But those were human bodies. He brought his hands to his face, contorted with shock and terror at the sight of his sister's bodies destroyed so mercilessly. 


"Get your hands off of them! What did you do?!" He grabbed the girl in black by the shoulders and spun her around to face him. But the face looking back at him was his own. He gasped and staggered back.
"Don't you just love the sweet taste of family blood?" his double asked, laughing her maniacal laugh with his own voice. He looked down at his trembling palms. He was blanketed in the blood of the ones he loved most.
A pair of hands grabbed his shoulders. He swung his arm at them and screamed, "NO!!! ALSEN, COSENA!!!"
"It's okay Naitey, we're right here." It was Alsen's voice. Naito jolted up instantly at the sound of her voice, wincing at the seering pain in his head. His vision was blurry, but he still recognized Alsen and Cosena. sitting on their knees in front of him.
"A-Alsen, Cosena...you're okay!" he exclaimed. They both embraced him, rubbing his back and patting his head.
"It's okay Naitey, you were just having a bad dream." Alsen said.
"That was far worse than a bad dream..." Naito said, shuddering.
"Do you have any idea how worried we were, Naito? What happened?" Cosena asked.
"Cosena, he's hurt. At least let me heal him before you get on his case." Alsen said, gently placing her hand on his forehead as if he might have a fever. Cosena moved out of the way, letting Alsen do her work. "Where are you hurt, Naitey?"
"I've just got a pretty bad headache..."
"Lay back down." Alsen instructed him, and he did as he was told, resting his head in her lap. She pointed her wand at his head and shut her eyes. Her hand began to glow with a gleaming, white aura. Naito's vision cleared up and he felt all the pain in his head go away, as if she sucked it all out. Now that he could see properly, he got a good look around. They were still by the river in the forest. But something was oddly different. The grass was covered in layers of snow.
"Huh? Is it snowing?" he asked, attempting to stand up but Alsen held him back down.
"No moving around for you yet, my little patient, I still need to check you for more injuries." Alsen removed Naito's shirt, healing the bruises and cuts on his ribs and chest.
"It stopped just a few minutes ago." Alile said as she and Casele walked over to the siblings.
"It's not every day it snows in the middle of summer..." Casele said, brushing snow off of her skirt, shivering.
"I've seen crazier things happen. Compared to watching elephants ride unicycles on their tails at the circus, a little snow in the summer is nothing. Poor elephants, someone has to save them from the oppression of freezers." Alile said, leaning against the bark of a tree.
"...Huh?" Naito asked. How the heck does an elephant ride a unicycle with it's tail?
"My apologies, king Raizu. Alile has a very bad habit of speaking total nonsense..." Casele crossed her arms, glowering at Alile.
"It's not nonsense, I saw it with my own eyes. They're freezing to death as we speak." Alile protested. Casele simply rolled her eyes.
"Alright Naitey, let's get those pants off so I can check your legs." Alsen said after she finished healing Naito's upper bruises. Casele gasped but quickly covered her mouth, blushing profusely.
"Pervert."
"Shut up Alile!" Casele turned around and strutted over to the river.
"What's her problem?" Alile asked, tilting her head to the side.
"Beats me." Alsen shrugged, "Come on Naitey, stop moving so slow. Get those pants off already!"
"I'm fine, thanks." Naito said as he stood and pulled his shirt back on. "She didn't hit my legs."
"She?" She who?" Cosena demanded.
"I don't know...she was about the same height as me. She had black hair and was dressed entirely in black, so in my mind I just call her 'the girl in black'. Her eyes were weird...one of them was red and the other was cyan. She somehow knew my name, and she even used magic...she was a Pyromancer."
"But the only wizards and magicians in this world are members of the Empire, right? Alile, Casele, do you two know of anyone that fits this description?" Cosena asked.
Casele came back over to the group and gave Alile a concerned glance, then quickly looked away. "No, lady Cosena..." she shook her head, picking at her nails as she spoke.
"I can't imagine a simple magician beating Naito up this bad..." Cosena scratched her chin and tapped her foot, apparently deep in thought.
"Hey, she only beat me because I was confused and caught off guard!" Naito exclaimed defensively.
"Did she have a wand?" Alile asked.
"Yeah...yeah, she did! It was this huge, skull-scythe. Ethyfescir...? I think that's what she called it."
"Does that ring any bells?" Cosena asked.
Alile and Casele shared another brief, concerned glance before shaking their heads. "Nope. Still nothing."
"Did she do anything else, Naitey?" Alsen asked, hugging him from behind.
"Yeah...she sung, really well. I don't really remember her lyrics...something about a red moon paradise. She also..." Naito gulped and pulled at his collar, already knowing Cosena would be furious with him. "She stole my phone. And my skateboard too...."
Cosena took a deep breath and placed her hands on his shoulders. Naito stared at his feet and twiddled his fingers. "Naito Emerald Raizu. Look at me." Hesitantly, Naito looked up, meeting her eyes. "Do you have any idea how hard it was for me to convince father to buy that skateboard for you? Not only that, but imagine when he tries to call you and some crazy Pyromancer answers! None of this would have happened if you hadn't acted like a child and just stuck with the group!" she said, trying to maintain her composure, but her anger was showing.
"I know, this is all my fault...I'm sorry, Cosena."
Cosena sighed again and hugged him. "I know you are. Just please, don't ever do something like this again. We could have lost you forever." There was a brief moment of silence before Alile cleared here throat.
"I don't mean to interrupt this adorable moment of sibling bonding, but we should really get to town. We can discuss all this once we get everything settled."
Everyone nodded their agreement, so the group walked through the glade for ten minutes before crossing a wooden bridge that led them to the small town, Woteon. The compacted, rural buildings all looked tiny to Naito, but then again he just left a castle. He couldn't help but be amazed every time he saw a car zoom by on the streets. He always loved reading books about cars and trucks. Not many people were out, asides from the few elders that sat on their front porch, waving at any car passing by.
They entered a building that stood tall over the shops around it, with the name "Woteon Resorts" emblazoned on it. The black and white marble floor was patterned like a chessboard. Pristine paintings of nature hung from the walls along with the ticking clock, it's hands pointing to the time "6:34". Unlike the chandeliers that lit up the Empire, this lobby was illuminated by the electric lights that hung from the ceiling. Standing tall in the center of the hall was a golden statue of a burly, armored man, wearing a long black cloak with silver stripes. Naito had never seen that man before, but the crown on his head but it clear who he was. Next to the golden statue stood a silver one of a man adorned from head to toe in armor, his helmet masking his face. He wore the same cloak as the statue next to him, and gripped the hilt of a massive sword with both his hands.
"That's..." Naito whispered, pointing.
"King Maru and prince Silver, yes." Alile said as she waled past him and over to the front desk. He and Alsen followed her over while Casele showed Cosena how to get their money out of the machine that read 'ATM'. Naito couldn't stop staring in disgust at the statue, feeling a bitter taste in the back of his mouth.
"He killed mother..." Naito whispered, balling his fists.
"Shh Naitey, don't say that here..." Alsen whispered in his ear.
"Hello again, Ally! I see you have more friends with you today?" said the young concierge behind the front desk. Ally? Did he mispronounce Alile's name?
"Yeah, we'll be needing two rooms tonight." Alile replied.
"Sure thing! Let me see what we have available..." he scanned over a sheet of paper on the desk. "Will rooms C-10 and C-11 be alright?"
"That's fine." Alile nodded.
"Just sign here as usual." he handed her he paper and a pen. She wrote her name down then handed it back. "Excellent! That'll be sixty avule's then." he stuck out his hand, waiting for the money. Alile tapped her fingers on the desk for a a few seconds while waiting for Cosena and Casele.
"Here you go." she said, taking the money from Cosena and handing it to the concierge.
"Thanks! Enjoy your stay!" he said, handing her two keys.
"We will." Alile waved him goodbye as they walked over to the elevators.
"That guy said your name wrong." Naito said.
"No, outside of the empire I go by the fake name of Ally, and Casele is Cassandra. Terrible, terrible names, but we can't exactly go around telling them our magical names. You three will need fake names too." Alile said quietely.
"That's a smart idea. We'll have to think them over." Cosena said as they got on the elevator.
"Ooh, buttons! I want to press it! Which one is it? " Alsen asked excitedly.
"We're going to the third floor, so you just press the number 3." Casele explained.
"Wait, I wanna do it!" Naito said, grabbing Alsen's hand before she could press the button.
"But I said so first!"
"And I'm your king, so you must give me what I want!"
"Well I'm your big sis, little Naitey, so your kings orders have no effect on me!" Alsen stuck her tongue out at him and reached for the button again, but he grabbed her hand and she wrestled him to the floor.
"S-Shouldn't we stop them?" Casele gasped, stepping back.
"No, these little eaglets play like this all the time. There's a very easy way to stop this." Cosena stepped around her fighting siblings and pressed the button herself.
"What are you going to do now, little N-?" Alsen laughed, sitting on Naito's back, but jumped up when a grinding noise came from above and the elevator began ascending.
"Whoa!" Naito yelped, losing his balance as he tried to stand. He grabbed onto Alsen's arm to steady himself. It felt like a silly thing to worry about, but Naito couldn't stop fearing that it might just get stuck.
"You're so cruel, Cosena!" Alsen complained, banging her fists on Cosena's arms.
Cosena laughed, "Hey, first come, first serve. You took your eyes off the prize."
When the elevator chimed and opened up when they got to the third floor. The floors were identical to the lobby's, but the walls were copper. Although lights hung from the ceilings here as well, not all of them were switched on and the hall was mostly lit by the lanterns that hung from the wooden doors. They walked through the narrow hall until they got to room C-10. Naito and Alsen gasped in amazement at the sight of the room. Sure, it was considerably small, but compared to their little bedroom, it was amazing. There were actually beds! Two of them, big enough to fit three people! Even better, they were right next to the window, giving them a good view of the setting sun.
"What is that thing?" Naito asked, pointing to the rectangular device sitting on the table, displaying moving, talking images.
"That would be a television, my king. TV for short. Illiterate entertainment." Alile said, pressing a button on the side that made the screen go blank.
Alsen threw herself onto one of the beds. "Ahh, so soft and comfy~" she said, nuzzling her head into the pillow. She got up and started jumping on it. "Bouncy too! Come on Naito, bounce with me!" Naito smirked. When was the last time he got to bounce on a bed, or even sleep on one?
"One, two, three, here I come!" he leaped onto the bed and they held each other's hands, bouncing together.
"Do you need anything, my lord? Are you hungry, or thirsty, or...?" Casele asked, her eyes moving up and down as she watched Naito and Alsen bounce. Naito's stomach growled. Now that she mentioned it, he was pretty hungry. The only thing he ate at the feast was his cake.
"Hungry, yeah." he said.
"We'll go get some food then." Alile said.
"Wait, I'll go with you." Cosena said, following them out the door. "Naito, Alsen, you two stay here. Don't do anything stupid, and please remember not to use any magic here."
"'Kay!" Alsen said, plopping down on the bed. Cosena shut the door behind them.
"Not being able to use magic sucks. What are we supposed to do?" Naito asked glumly, plopping down as well.
"There's an easy answer to that question!" Alsen exclaimed, sitting back up.
"What, sleep early?" Naito asked sarcastically.
"Nope. PILLOW FIGHT!" she grabbed two pillows, tossing one at him. She crouched forward on one knee, putting all her weight into her toes. She concealed her pillow behind her back as if she were brandishing a far more deadly weapon, pointing at Naito with her free hand. "Night Rose, you have waded in the dark side for far too long! Enough is enough...,if you won't come back to the light, I will take you back by force!"
"Alright, you're on!" Naito sprung up, grinning. Stepping forward with one foot, he thrust his pillow towards her, pointing it at her neck as if it was a sword. His expression became stern as he spoke, "Oh Day Rose...haven't you learned by now? I belong to the shadows now. As the Night Rose, I've been fated for this my whole life! I'm dark, my dear...darker than the sky on the night of the darkest eclipse!"
"You don't have to be!" Alsen exclaimed, "Come back home... we miss you! Yeah...everyone is going to be stern with you over all this, but we'll all forgive and forget over time! Things can go back to normal, so come back! We have ice cream on the light side!"
"But only vanilla!" Naito shouted, "Stupid Day Rose, don't you get it? Only chocolate ice cream can soothe me! It's dark, just like the night...and I am the NIGHT ROSE!!!" he took a few heavy breaths before continuing, "I can never go back... , even if I could, I wouldn't! I like the dark, it comforts me! This is my home now."
"Then you leave me no choice." Alsen shut her eyes and let out a deep sigh before screaming at the top of her lungs. The fight was on. She swung her weapon at him in a wide arc, but he ducked under it and assaulted her with an onslaught of aggressive swings towards her head and midsection. She deflected each of his strikes with her own pillow. It was like they were sword fighting, except with pillows. Alsen was starting to back up and Naito could tell from her face that she was getting frustrated.
"Can you feel it? This is the power of CHOCOLATE ICE CREAM!!!" Naito yelled as he whacked her in the face. She stumbled but regained her balance and swung a mighty blow to his shin. He jumped over it and faked as if he was going to go for her head. She instinctively put her pillow up to deflect, but her thrust it at her chest instead, knocking her off the bed. "Don't worry, your death will be quick and painless if you just give in."
"Kiss my vanilla frosted ass..." Alsen spat at him, struggling back to her feet Naito dived off the bed, swinging his pillow downwards at her head while she was still getting back up, knocking her right back down. He assaulted her with an endless onslaught of aggressive swings until he got an opening to thrust his pillow at her chest, driving her against the wall. Her eyes widened and she grinded her teeth together. Beads of sweat trickled down her face as she helplessly and feebly hit his back to no avail. "Y-You wouldn't kill me...this isn't who you are! You're not a murderer!" she exclaimed, but it sounded like pleading to Naito's ears.
"This is your end, my old friend. Any last words?" Naito asked, laughing haughtily, pressing on her even harder.
"You're wrong...I'm not done yet!!!" Alsen screamed. She kicked the back of Naito's knee and tripped him, causing him to fall flat on his back. She raised her pillow up to the sky and shouted, "Spirit of the light, grant me your strength!" Right when Naito got up to one knee, she threw her pillow at his face with all her might. He threw himself on the bed, dropping his pillow. He lay motionlessly with his mouth agape and his eyes shut.
Alsen gasped, bringing her hands to her face in terror. "Oh no...no! Night Rose!" she climbed onto the bed and crawled over him, cradling his head. "No, this isn't what I wanted...come on don't leave me! Speak!"
Naito slowly opened his eyes, "D-Day Rose..." he spoke slowly.
"Night Rose! Y-You're alive...thank the heavens." she said, choking up a sob.
"Day Rose...end me."
Alsen shook her head and sniffled, tears streaming down her face. "I can't...come on, I'll take you back home with me."
"If I go back, I'll just throw away all your vanilla ice cream and go back to the dark for my chocolate again. I'm a lost cause...it's best for the greater good that you just end me now."
"I-I..." she sniffled again, then whispered in his ear, "Goodbye, my sweet prince." She planted a kiss on his cheek and raised her pillow up for the final blow when the door suddenly opened and Cosena came in, followed by Alile and Casele, carrying boxes of pizza and a large bag of water bottles.
"Oh!" Casele gasped at the sight of Naito and Alsen, her face flushing a deep shade of crimson.
"Did we intrude on your privacy, king Raizu?" Alile asked, though there was no concern or embarrassment in her voice.
"No, we were just pillow fighting." Naito explained, shoving Alsen off of him.
"And I won!" Alsen exclaimed, jumping off the bed. "Mhm that smells good..." she drooled, grabbing a slice of pizza.
"You two are sweating like pigs." Cosena said, tossing water bottles to them.
"We just had the most intense pillow fight ever, of course we're sweating!" Naito said after taking a huge gulp of water and grabbing a slice of pizza.
"Which I won! I beat you on the elevator, and I beat you just now! I'm up two to zero!" Alsen reminded him.
"Grr...I'll get you next time..."
"Zento will be back at three a.m, and we need to set off shortly after he's back, so I would advise we all go to bed early tonight." Alile suggested. "Good night, king Raizu. Enjoy your family bonding." she bowed before taking a box of pizza and heading out.
"G-good night, my lord!" Casele stuttered, her face the color of a tomato, before bowing and following Cosena out.
"You two are going to have to get in the shower with all that sweating." Cosena said after finishing her pizza.
"Me first!" Alsen replied, racing into the bathroom.
"But Cosena, we don't have any extra clothes..." Naito said.
"I'll just wash your clothes in the guest washer and buy more later." Cosena got up and went into the bathroom, retrieving Alsen's dirty clothes. "Make sure you get in the shower when she's done." she told him before leaving again. Naito was bored out of his mind while waiting for Alsen to be done with her shower. He couldn't even use magic, so he couldn't talk to Shadow. It was just a dream, but last he saw of Shadow was him melting...he needed to see Shadow with his own eyes just for assurance. Would he even be able to sleep tonight? What if he had another nightmare? He laid down on the bed and clasped his hands behind his head, staring up at the ceiling. He yawned, fighting his eyes as they threatened to shut, but he bed was so comfortable...so much better than sleeping on the hard, cold floor every night. Maybe he could just rest his eyes for a little...


Achievments in spoiler.
Spoiler:

DA League S2, S9, and S11 winner
Chronos Survival Cup 3 Winner. TBUT2 and TBUT3 winner.
Won 29+ DA lives
DA Lives season 0, and season 1 winner.
Won more DA lives than anyone else. Alot more.
Supreme queen of May 2012, April-May 2013, and May 2014.
Three time Survival Master
My current DA record: Wins:451 Lost: 81 Draws: 6
Former Teacher and Assistant. Former Moderator.
First to ever reach the Abandoned Dark League
Moderator of the year 2013.
DA Regionals 2012 and 2013 top 4
Badass since 2011
First to ever pass the Slifer Exam, with a score of 34/35.
Much more.
Linda-Senpai

Survial Master

Posts

: 12104

---

Reputation Points

: 118

---
on Fri Aug 19, 2016 10:29 pm
Chapter Six
Sea, Snow, and Stars
Spoiler:

"Naitey, wake up. It's time to go." Naito felt a pair of hands shaking his shoulders. He rubbed his eyes and sat up with a yawn. When had he even fallen asleep? The bed was so comfortable, he drifted asleep unintentionally. Alsen hopped off the bed and changed into a set of clothes that were folded on the table.

"How do I look, Naitey?" she asked once she was dressed, giving a little twirl. She now wore a pair of tight, dark blue sweatpants with a purple skirt that went down a few inches above her knees, a purple shirt, and a fuzzy pink hoodie, along with a red muffler and mittens.

"You look the same as always." Naito shrugged as he got up

"In other words, gorgeous!" Alsen giggled, handing Naito the other set of clothes on the table. "Try yours on." Naito stripped off his clothes from yesterday and pulled on the pair of warm, blue sweats, followed by a black T-shirt that he wore under the tan button up shirt. He finished dressing by pulling on a white sweatshirt and his own red muffler and mittens.

"It's hot...why do we need to wear all this?" he asked.

"Cosena said it snowed again or something." Alsen said with a shrug. "Come on, Cosena and the others are in the other room." she took his hand and skipped out of their room and through the halls to room C-11. Cosena sat on the bed while Casele and Alile sat at the table. Zento stood leaning against the wall with his arms crossed. Alile really was psychic. Zento was back just like she predicted. Naito couldn't help noticing the gruesome scar forming a diagonal, zigzagging line down his right eye to his chin. Just like everyone else, he was wore a hood, mittens, and muffler, as if they were expecting cold weather in the middle of summer.

The TV was on, showing a formally dressed woman with a microphone interviewing a young couple under an umbrella in the snow.

"And what do you think of this bizarre change of weather?"

the woman asked.

"I like it! Being in the snow with my beloved gives me a very special feeling!" exclaimed the guy."Stop it...you're embarrassing me." the girl said, covering her flushed face with her palm.

Alile stood up and turned the TV off. "Everyone's here, let's go." she draped a duffel bag over her shoulder.

"So it really is snowing again?" Naito asked.

"We wouldn't be dressed like clowns if it wasn't, would we?" Zento said with a bitter tone to his voice.

"Zento!" Casele said, glaring at him reproachfully.

Zento shrugged, draping his duffel bag over his shoulder. "Let's just go already." he stuffed his hands in his pockets and kicked the door open.

"Is he okay?" Alsen whispered.

"We have more important things to worry about right now." Alile replied as they followed Zento to the elevators.

"I'll press the button!" Alsen exclaimed once they got on the elevator, quickly pressing the floor button. "Eh...?" she blinked at Naito in surprise. Had she expected him to fight her over pressing the button again?

"What? You won the right to press the button yesterday, didn't you?" he said.

"Oh yeah, I did..."

After getting off the elevator they walked outside in silence. Naito felt a surge of energy the second they stepped outside. The town was lit in the dark morning by the streetlights and the pale moonlight. Naito knew that wizards were supposed to have their mana doubled under the light of the moon, but he never thought it would feel

this

good. As they walked, their feet made prints in the thin blanket of snow that covered the streets. Alsen took out her phone, snapping a picture of the snow. "Say cheese, snow!" She then pointed her phone up to the sky and snapped another picture. "Say cheese, night sky! So pretty..." The way the moon and stars shone in the dark sky truly was pretty.

"Hey, it's not snowing anymore." Casele said, pointing up.

"Aww, I missed it again!" Naito complained.

"You were asleep both times it started snowing." Cosena said, patting his head sympathetically. "Don't worry, I'll wake you up if it happens again, okay?"

"Okay..." Naito sighed glumly.

"Come on now Naitey, don't make a sour face to the camera! Say cheese!" Alsen walked backwards, snapping several pictures of Naito.

"Stop it Alsen..." Naito turned his head to the side to avoid the camera.

"Aww don't be like that, Naitey! Say cheese!" Alsen skipped to the side to get his face in the picture, but bumped right into Zento. She fell on her butt, though he didn't budge an inch. He turned around slowly, glaring at her. "Oops...s-sorry." Alsen tried to get back up but slipped on the snow.

Zento sighed and extended his hand to her, helping her up. "You should watch where you're going, my lady. If you had stepped on a snake, you'd have been bitten."

Alsen shuddered. "T-There are snakes here?"

"No...that was just an example, my lady."

"Good...I hate snakes."

"Does that mean you'll hate me when I become Nirco-" Naito started, but Cosena covered his mouth.

"Don't say something like that in public..." she whispered in his ear before removing her hand.

"This way." Alile said, leading them across the bridge that lead to the ocean, where a white, metal boat sat waiting for them. It had to stretch out at least a hundred feet long.

"Whoa..." Naito said in awe at the sight of it. "I bet you could fit like, thirty trucks in there!"

"Say cheese, giant boat!" Alsen said, snapping a picture of it.

"If you think that's big, wait until you see the moltrogks." Zento said coldly while he waited for them to get on board.

Naito gulped. Hearing Zento mention the moltrogks reminded him just how real what they were heading into was. Soon they would be at the cursed land, Tirdipsowl, with those savage moltrogks that not even the blizargwins fell victim too. He could only cross his fingers and hope that they wouldn't get caught. Suddenly he heard a deep, guttural growling sound and stumbled back. "What was that?!" he asked, glancing over his shoulders frantically.

"What was what, my lord?" Casele asked.

"That noise...it sounded like some type of creature."

"There is nothing around, my lord. If there was anything there, I would surely know." Alile said. Naito nodded, taking her word for it. She was a psychic after all, right?

"Don't worry, Naito. We're all here together." Cosena assured him, taking his hand.

"Right..." he nodded again. They ascended the stairs and stepped onto the furbished wooden deck.

"I'll drive first." Zento said, walking off. Casele followed him.

"Come, I'll give you the grand tour." Alile said. She lead them down a short set of steps to the bottom floor, where they walked through a narrow but long hallway with doors at every side. The gleaming tan ceiling was only a few feet above them. Naito figured he could probably touch it if he jumped."You can pick whichever room you like, they're all the same." Alile opened one of the doors. The room was rather small, roughly half the size of the hotel room. There was only one bed, and it didn't look like more than one person would be able to sleep on it. Attached to the wall to the bed's right was a mirror, hanging above a strangely out of place sink and toilet.

"How are we all supposed to fit in here?" Alsen asked.

"You're not, these rooms are designed for one passenger each. My apologies." Alile replied.

"But we always sleep in the same room." Naito said.

"You'll be fine, just sleep in the rooms right over from each other. Anyway, allow me to continue the tour." Alile tossed her duffel bag into one of the other rooms before leading them back up to the second floor, where they entered the lounge. Naito was relieved at how much bigger it was than the bedrooms. It was about the same size as the hotel lobby, with couches circled around a granite table. Towards the end of the room was a small freezer, a refrigerator, an oven, and a microwave and coffee maker that sat on the counter.

"Are there any unicycle riding elephants in there?" Naito asked sarcastically as Alile opened the freezer.

"No, I would never allow that." Alile replied. She pulled a box of frozen waffles and sausages out of the freezer, then put them on a tray and into the oven. "There's nothing fancy here. Just frozen foods, cereal, and canned stuff. It shouldn't take us more than a few days to reach our destination." she got a gallon of milk from the fridge and a box of cereal from the cabinet, pouring everyone a bowl.

"This is fine, thank you." Cosena said.

After they finished their cereal, Alile made their plates of waffles, sausage, and a cup of orange juice. "I shall go check on Zento and Casele now." she said, taking the other plates she made and heading back up the steps.

"Oh, I've got an idea!" Alsen exclaimed cheerfully with a mouth full of food. "We should eat on the deck! It would be like our own little seaside picnic!"

Naito grinned. "I'm all for that! Race you up!"

"Don't run while holding a plate of food!" Cosena scolded them, so they slowed down, but still walked back up to the deck as fast as they could.

"I just realized," Naito said, digging through his pocket as they sat on the deck floor. "We can use magic now! Animal Spirit – Wolf!"

"Ohh, you're right! Animal Spirit – Frog!" Alsen chanted as Shadow materialized.

"Must you summon me at such an early hour?" Croakie said with an exaggerated yawn.

"Oh come on Croakie, I just want to take a picture of you and Shadow together!"

"A picture with that filthy mutt?" Croakie asked with disgust.

"Like I want to be in a picture with you in the first place, you filthy slime toad!" Shadow barked.

"How dare you talk to me like that, you simpleminded halfwit!" Croakie croaked back, hopping off of Alsen's shoulder and getting in Shadow's face.

"Using big words doesn't make you sound smart, you aquatic atrocitie!"

"Say cheese!" Alsen exclaimed, snapping several pictures of Shadow and Croakie, taking advantage of their bickering.

"No! I must not be seen together with the filthy mutt!" Croakie complained, hopping back onto Alsen's shoulder. Alsen stared at the phone, turning it to the sides and tilting her head.

"That's weird...you guys aren't in the picture.." Naito walked over to her and looked at it himself. She was right, Shadow and Croakie were nowhere in the picture, even though they were right in front of Alsen when she took it.

"Oh thank the heavens…" Croakie sighed in relief.

"Animal Spirits are invisible to the Illiterate eye, remember?" Cosena said. "That phone was made by Illiterates, so it makes sense that it can't see what they can't." she explained.

Alsen took several more unsuccessful pictures of Shadow and Croakie individually before she gave up. "Oh well...at least the ocean is pretty." She took a few pictures of the ocean before slumping back down, continuing to eat her breakfast.

"Since it's not snowing, I don't need to wear all this, right?" Naito asked, tugging at the collar of his sweatshirt.

"I guess not, but put it back on if it snows again." Cosena said, so Naito threw off his sweatshirt, muffler, and mittens.

"Ah, that's much better…" he said. He held onto the edge of the boat, staring into the ocean. Alsen was right. The way the the ocean reflected the moon and stars was certainly a wondrous sight. Cosena once told him that when someone with royal blood passes away, the stars would form a special constellation for them. Naito wondered what his mother's constellation looked like. What if it was up there tonight? Was she watching over him right now?  Would he be able to make her proud? Naito gripped his necklace tight. How could she ever be proud of him, when she would've never been killed if it weren't for him? First Nircogard was foolish enough to follow Egitnafir to Rafendile, then he blindly trusted her agreement to not fight anymore. If Nircogard wasn't such a fool, Drazilwalnd's Demise would have never happened, and King Maru would have never executed his mother. Since Naito was Nircogard's reincarnation, that put the blame for everything on Naito's own shoulders, didn't it?

"Naito, you're thinking about mother again, aren't you?" Alsen wrapped her arms around his midsection and rested her head on his shoulder.

"You know me too well." Naito replied, his eyes downcast.

"It's not your fault."

"I just wish I could've at least got to know her."

"I do too Naitey. The only thing you can do about it is make her dream come true, right?" Alsen asked with a yawn. Naito nodded but said nothing. The two of them sat back down and Naito ate his breakfast in silence.

"I think you two should get some sleep now." Cosena suggested once they had all finished eating.

"But we're not tired!" Alsen said, although her mouth testified against her with a yawn.

"We just woke up, you can't expect us to fall back asleep." Naito said.

"Alright, well I'm gonna try to get some rest. Don't stay up too late." Cosena took their empty plates and went back downstairs. Naito laid down with his hands behind his head, staring up at the stars. Shadow curled up besides him and Alsen lay with her head in his lap, holding Croakie. The hours passed by slowly as they tried to make out what shapes the stars were forming. Shadow insisted that he saw a dire wolf, but Croakie laughed at him and claimed it was a harlequin toad. Naito saw a blizargwin, and Alsen claimed to see herself, Naito, and Cosena holding hands. After another hour had passed, Casele came out from the cockpit.

"Hey Casele, what shape do you see in the stars?" Naito asked. She looked exhausted and probably wanted nothing more than to get some sleep, but he still wanted to know what she saw in the stars.

"Oh, uhm…" she looked up and squinted her eyes as if she were trying to make out a shape from them.

"They're easier to see if you lay on your back." Naito patted the floor to his left.

Casele fidgeted for a moment before she said, "O-Okay…", and lay down next to him.

"Do you see anything?" Naito asked. He turned his head to the left to face her. Why was her face so red? She might need to get checked out or something, her face turned red abnormally often.

"Y-yes, I think so. Uhm, it looks like a crown...no, wait, it's actually two crowns."

"Hmph, I wonder what that could mean?" said a bitter voice. Casele sprung up instantly, her eyes wide. Zento stood in front of her with his arms crossed, and a less than happy expression on his face. "Thought you were going to wait in the room for me?" he asked, agitation clear in his tone.

"I-I was…" Casele stuttered.

"We were trying to find shapes in the stars." Naito explained. "What do you see in them?

"What type of question is that?" Zento asked incredulously.

"We all saw something different in them. I was wondering what you see."

Zento rolled his eyes. "I see a bunch of little shiny dots." he said, sarcastically.

"Come on Zento, just try it." Casele insisted, placing her hands in his.

"It's fun." Naito added.

Zento rolled his eyes. "Tch, fine, whatever." He sat down and let out an exasperated sigh. He stared at them for a long moment before speaking. "The dots are connected...they're making the shape of three lions, but the mother lioness is so far away from the father and cub...she's all alone, waiting for them to come to her. Wait, what's happening to the father lion? His light is flickering out...he's fading! No, you can't leave your wife and son like this!" Naito sat up with curiosity. He didn't expect Zento to see an entire story in the stars.

"Zento…" Casele whispered.

"The father lion is gone...he just faded away, and now the mother and cub are all alone and they'll never be able to find each other." Zento spit in the ocean and shook his head. "This is dumb." he grabbed Casele by the wrist and practically dragged her downstairs.

"That was...interesting." Naito said, ending an awkward moment of silence.

"It makes sense that he would see a lion, since it is the month of Leo, but he saw three of them? And one faded away?" Shadow said.

"Yes, we know that's what he said, genius." Croakie said, but Shadow ignored, apparently still thinking.

"Hey Alsen, w-" Naito sat up, but Alsen was sound asleep with her head still in his lap. No wonder she had been so strangely quiet. Naito smiled at her, running his finger across the soft skin of her cheek. Alsen was such a sweet and innocent sight in her sleep. "Help me get her to bed." Naito carefully picked her up and walked down the stairs while Shadow and Croakie watched his feet. "You're heavy...it'd be nice if I had Cosena's strength right now." Naito said with a soft chuckle as Shadow pushed the door to one of the rooms open. Naito gently lay Alsen down on the bed and tucked her in.

"No point in me being around if she's asleep. Unsummon me." Croakie said. Naito nodded and took Alsen's wand from Croakie's mouth, unsummoning him. He let out a yawn and sat down, resting his head on Alsen's bed.

"Naito, I'm sorry." Shadow said guiltily, looking away from Naito.

"Sorry about what?"

"When that girl in the forest attacked you, I wasn't able to protect you."

"And when have I ever asked you to protect me?" Naito asked, stroking Shadow's fur.

"You shouldn't have too! I'm sworn to use my life as a spirit to protect you, and I failed to do that!" Naito turned Shadow around and hugged him.

"But I'm perfectly fine, aren't I? I would rather you keep your second life as my best friend, rather than losing it protecting me."

"You don't understand! I-"

Naito grabbed his wand and unsummoned Shadow before he could finish his sentence. "I don't want to understand. Mother already lost her life because of me. I can't let you lose yours because I was weak enough to need protection." Naito stood weakly and walked to the next room over. He stripped down to his t-shirt and underwear and lay down on the bed. The minutes turned into an hour, but even though he was tired, he couldn't fall asleep. He tossed and turned, readjusted his covers, and turned his pillow ever, but nothing worked. Something was missing. Naito got up, took the mattress off his bed, and grunted as he pushed it into Alsen's room. He felt infinitely more comfortable the second he laid back down.

"Naito. Naito, wake up."

"H-Huh?" Naito rubbed his eyes and sat up to see Cosena on her knees in front of him. Sleeping on a mattress truly was far more comfortable than sleeping on the floor every night. When did he even fall asleep?

"Naito, it's snowing again. Hurry up and get dressed before it stops again!" she eagerly tossed his clothes at him.

"I-It is?!" Naito gasped and pulled his clothes on as quickly as he could.

"Don't forget your mittens and muffler." Cosena said as she wrapped his muffler around his neck for him and handed him his mittens.

"I don't need all this, you know the cold has never bothered me anyway." Naito said, pulling his sweatshirt on as he ran out of the room, so that Cosena couldn't have any other reason to slow him down.

"...It stopped already." Cosena said once they reached the deck. It was covered in a blanket of snow, which Alile was blowing into the ocean with her wand, but there wasn't any falling from the sky.

"Are you kidding me…" Naito banged his fist on the floor. "This has got to be a sick, cruel joke! Every time I wake up, the snow is gone!"

"Wait a second...you're right." Cosena said, patting Naito on the shoulders comfortingly.

"I'm right? This really is some type of evil joke?"

"No, I meant, you were asleep every time it snowed, and when you woke up, it stopped. That can't be a coincidence."

"But that's just not fair! Why would me sleeping just suddenly cause it to snow? It never happened at the castle!"

"Are you sure about that?" Alile asked, blowing away the last of the snow.

"Yes, I'm sure! When has it ever snowed inside the castle?"

"Inside? Never. But there are plenty of rumors amongst the soldiers about it snowing outside the castle at strange times. We saw it for ourselves yesterday, and now we know what the cause is." Alile explained

"My sleep? But that doesn't make any sense!.

"It does make sense, actually." Cosena said, "Whenever Nircogard slept, his slumber summoned a harsh snowstorm. When you sleep, you summon snow, but not to the degree that Nircogard did."

Naito exhaled and flailed his arms exasperatedly. "That's just great! I'll never get to see the snow! What are we going to do when I regain my blizargwin form, if I'll be summoning BLIZZARDS when I sleep?"

"Naito, calm down. I'm sure you'll be able to switch between your human and blizargwin form at free will. Besides, you'll get to see it snowing in winter."

"But that's like, four months away…" Naito slumped his shoulders and went back downstairs. He placed his hand on the doorknob, but froze. He could hear that same guttural growling sound from yesterday. "W-Who's there…?" he asked, too afraid to look back.

"The time for revenge is almost here…"

a deep, cold voice spoke. It sounded close enough to have been in the back of Naito's head.

"Who are you...what are you talking about?!" Naito demanded. He faced his fear, turning around, but there wasn't anything or anyone in sight. The voice didn't reply. Did he imagine that? His heart pounded in his chest as he waited for a few moments before he hastily returned to the room and got back in bed. His imagination had just gone haywire, right? Even if there really had been someone, or

something

else there, Alsen was by his side now, so he felt much more comfortable.

Not much happened during the next two days. Naito explained why it had been snowing to Alsen. She said that she would go to bed at the same time as him every night, but that only made him feel guilty. It didn't help that she forced Cosena to do the same. They made out shapes in the stars both nights. Naito, Alsen, Shadow, Croakie, and Casele all saw the same thing each time. Alile claimed to see an elephant riding a unicycle inside a cup. Cosena said she could see a big spoon and a little spoon, then got up and walked away.

Naito and Alsen were woke up by Cosena that same night.Apparently they were only about an hour away from Tirdipsowl. It was still dark out, so they couldn't make out much, but from what they could see, Tirdipsowl was just a large piece of land in the middle of the ocean. All they could see there was mountains.

"Where are the moltrogks?" Naito asked, holding his wand out.

"Maybe they're not actually he-...w-what's that?!" Alsen shrieked, pointing to three humongous silhouettes emerging from behind the mountains. They extended their hands towards the boat, and they began to glow with a burning red light.

"GET DOWN!!!" Cosena threw herself at Naito and Alsen, holding them down. Before Naito could finish processing what was going on, three fireballs, half the size of the ship itself, were hurled at the boat. There was an ear-splitting explosion, and they all fell into the ocean.

Achievments in spoiler.
Spoiler:

DA League S2, S9, and S11 winner
Chronos Survival Cup 3 Winner. TBUT2 and TBUT3 winner.
Won 29+ DA lives
DA Lives season 0, and season 1 winner.
Won more DA lives than anyone else. Alot more.
Supreme queen of May 2012, April-May 2013, and May 2014.
Three time Survival Master
My current DA record: Wins:451 Lost: 81 Draws: 6
Former Teacher and Assistant. Former Moderator.
First to ever reach the Abandoned Dark League
Moderator of the year 2013.
DA Regionals 2012 and 2013 top 4
Badass since 2011
First to ever pass the Slifer Exam, with a score of 34/35.
Much more.

Permissions in this forum:
You
cannot
reply to topics in this forum