Bladecharge

Slifer Red Duelist

Posts

: 909

---

Reputation Points

: 0

---
on Sun Jan 08, 2017 11:02 pm
Well i was told i was an underdog in the last topic i post so i am going to say ooooo. 



After a full day of test all of the recruits are done with Their Test and are heading back to their bunks.  At 2030 hours (8:30 pm) Zed came in the said "Attention everyone" everyone paid attention. "Change of plans. I got the entire test results if you score below seventy-five percent you did not make the cut and Tomorrow you must go into the training hall for training. The rest of you congrats you manage to be battle ready in 9 months. You are now official Genius solider Even thou on the report will tell ya what to do tomorrow. At 1045 hours you must report outside line up near the one of the stand.  Go in solid lines and make it look nice.   Alright I will be giving them out one by one." Just like that he gave them out one by one in a random order. Good news all of our future solider made all 17 of them. In total for those who have passed only 400 made it including our 17 solider.  The average score for our heroes was eighty-five percent. Some got lower scores in some area but average or higher scores in others. The total average of peoples who pass was the same for our heroes. Everyone that passes went to bed earlier than the ones who failed. 

Next Moring the ones who pass got their buts out of bed quickly went to go take a shower and get more clothes wash.  Eat and get their stuff then go outside just as instructed. All 400 of them stood in rows of 10s. They wait until it was 1045 hours (10:45 am). When the time came Major Kyle Kavas came up on the stand "Well look what we got here 400 battle proven and reedy Genesis   solider ready for the war with no fear of sacrificing themselves for everything they care about.  (Yep the actually goes for everyone who pass EVERYONE!)  Now then it times to choose your regiment. I will give you the sort download. We have the Marauder regiment which fights on the front lines and push the enemy back and capture enemy positions and bases. The Garrison regiment which acts as the military police and that defenses our territory to prevent it from getting taken from the enemy. The Forerunner regiment which handles special operations and black operations. Lastly there is the Centurion regiment which is basically an officer regiment. They command units and are mostly team leaders. If you join you must selected it and pass the test you must enroll in one of the regiments to lead in. However of course you already did pass if you did the test.  In 0700 hours I want all of you to come back over here a battle field will be set up also two small stands will be open.  Each stand will have colored flags blue and red. Each side has one color and only 200 people are allowed per color. Follow the people instructions and yes bring your arsenal cards and duel disk. The guys that are going to put you in the regiment that YOU chose to sign yourself up for will be found at the mess hall they are their right now but don't go to them yet they are eating. Alright it actually 1050 (10:50 am) so the 0700 hours start now. Dismiss!" Then everyone said "Sir".
They all disperse.  Some waited at the mess hall to get done.  Other waited until after there are done eating during lunch time.  Also Gaia told Giovanni what faction Yuri is going into to which is the marauder faction for his info.  Also that if Yuri does a good enough job in today battle zone he will finally get what he wants and that he is going. During lunch Giovanni sits down with Nathan and Ben. "Uh Giovanni you probably don't know this but Tony already made a team and it filled up. Ya sorry if I saw you early I would have told you."Nathan told him and Giovanni was down a bit "It okay." Giovanni said in a bit of an upset voice.   When it came close to the 0700 hours Jeremy went to the red team. When he got their guy at the front desk said. "You may use your amour and your weapons put grab the add-on items in the bin and equip to your gear. Also if you want any of the arsenal cards that are not the add-ons inform me or else you will be charge of stealing. In order to add an add-on place the add-on underneath the arsenal card you wish to equip it to." They can add two add-ons to weapons and 3 add-ons to the amour. The add ons is the color add-on and the static add on also the static shot. The static add –ones are for at the training purposes. When a person is hit their static add on will prevent the user form moving and keep them down for the user of this add-on. Also all custom gear has union symbol on them all. They just don't have the rank symbol on them yet well some do that will be explained later. He putted on his gear then before he left to go onto the field a person scanned him and said "your good stay in the red zone until the official battle begins." The battle field is divided into a blue zone and a red zone. He went into his zone.

After the 0700 well the 0705 hours has pass and everyone was waiting the speaker went on "Checking 1 2 3. Okay it good. Airtight everyone listen up. General Pegasus the 8th is here to view this as well."  The observer spoke. The 400 were listing.  "This is capturing the flag game. It simple go and get the enemy flag and put it in your team extra pull holder.  It must go into the pull holder it does not matter if either side has zero unties left. If both sides are empty we will restart and if there is no victor. Battle starts in five minute. A shot of a gun will single off the start of the battle. There will be no head team leader in this also any monster, spell or trap cards are not allowed. You already prove how well you can do with them. *Everyone started to get into the positions.  Some small teams were made amongst the blue and the red.  When it came down the 10 seconds the overseer said on the speaker* Get ready for battle alright 10...9…8…7…6…5…4...3….2…1." The observer said a gun shot went off.

The battlefield has a bunch of opened metal storage shipment containers you know the one you can walk into. It also has metal boxes and such that can be used for cover and there are even some sniper position that people can use. Also metal walls and such.

Immediately people from both sides start shooting explosive shot from the air than would come down then they would hit the ground and explode.  There was some magic spell that people cast that act like ad artillery motor fire. Remember they don't think they are using magic but actually are our 17 solider and some others actually know it is magic which it is. They also have the power to use energy as a weapons and such. This is not magic but an ability so not all of it was magic spells. Troops from both sides got hit and got took out.  Snipers took aim and fire.  Giovanni waited until the magic/energy explosions in his area stop for a while he knew he had 30 seconds until they start again. Also the static amour prevents the magic/energy damage prevents a person form getting badly hurt also the safe field is on. He went out of his cover and created an Energy drone it went up in the air and starts to shoot at red team troops.  They shot at it but thou it can't be destroy by force but it goes away after 15 seconds and the drone is at level 2.  After the first one went Giovanni made another one then 4 seconds later he took cover and aimed his shotgun the Null Shotgun which was a mid range. Some did come to him and he quickly reacted and shot at them as fast as he could. While he was doing that 4 teams lead by Saren, Tony, Yuri and Fista were advancing and gaining ground. A team of 20 blue unties set up a kill point with heavy machine guns. They took cover before anyone of their team got hit.

 "Hey Saren get your team and take them out." Tony ordered.  "Ya we could but that drone thou who every keeps making that dam thing will hit us and I it seems it cannot be destroying by fire but after 15 seconds it goes away. The guy is getting closer it appears. We will get taken out by that thing unless he gets bombarded. That drone got a group of people who were going to advance." Saren said. " I got a grenade launcher but I can't get close enough to use it on those heavy machine guns maybe I can use it on him." Nathan said. "Do it.  Run over here the other way don't come straight ahead you will get shot at." Tony said. He went the other way to them "I shot over their before I know what angle and such to shot at." Nathan told himself He is carry M10 grenade launcher Rattle that can shot 2 grenades at out at once. It can hold 10 grenades also for bullet, missiles ECT. arsenal card including lasers they have infinite ammo but they do not have an infinite clip they have to wait  a bit in order to be used aging. They USE to have an infantry clip.  Nathan went on top of the metal boxes he did not climb up that much. "Get ready to go on my mark."  Nathan told him time it pretty good he shot two grenade shots 2 seconds before the drone would go away after the first two shots explode " Mark." Nathan spoke.  Saren team rush up the metal boxes to get a good angle s Nathan laid down covering fire. Saren and his team got to a semi safe area where they can take cover form which was the best option for them. Saren had 2 of team Members get out their assault rifles.  Him and the other 3 member of his team with sniper rifles took cover and mounted their sniper rifles on the top of the metal cover they were taking cover on. The aim "Only down fire only after we shot don't go for people who are too far away. Focus on people getting close to us." Saren ordered.  They took 3 seconds to line up the shots. They each told him which target they are choosing to shoot at.  "Alright on my mark 1...2...mark." Saren order then all 4 of them opened fired at once and they took out 4 of the 5 heavy machine gun guys. Then the other got hit by the two guys with assault rifles. Which are the avenger assault rifles form the Mass effect series it looks like? Well there something you don't see every day.

First the second sniper shots from all 4 of them Saren cast dark lighting on them to tell them to go without hitting anyone. Then everyone down their moved expects Nathan. They went neutralized the kill point with only 2 looses. A  M34 Frag grenade was through that was looking it was going to it Nathan but I miss but it did get some people because some did yell 3 down ally. The red team got the advantages with the snipers in the start. Tony team manages to take out a force that would have most likely taken the enemy flag on the left flank.  Yuri team took the middle ground and Fista team to the right flank. Giovanni got Saren and his team to leave their safe zone by shooting shots from his laser cannon. He took out half of his team with one shot. He was on the right flank. Fista team actually intercepted him but Giovanni Shaw them first and shot at her team well they were non team members I should say.  He took them out with his Nullifier laser cannon. Fista cast Cyber shield to give her protection. She ran up a wall to dodge two shot then  went she got the other wall of she quickly jump of to doge the third blast.  She had her team get hold back as well. Giovanni created a drone and got out his Null N Sub machine gun the drone focus on the back and Giovanni open fire at Fista. Giovanni used a Null beam on Fista and she barely dodges it and to her it was way too close for comfort for her. Fista charge in with her Cyber ripper assaulter rifle she took aim and gave a full burst of shots at him. She took him down. Even thou he hit her couple of time her shield helps her spell kept her safe. Also the drone went away after he got taken down. She hid his body. Then she went back to her team and gave the order to go on ahead she let Daniel lead them.
 
 She went to Giovanni "I was wrong about you I thought you would useless in combat.  I only pretended that I want you with us. I underestimated you. Weather you know it or not you gave us problems with that drone of yours you gave us trouble. You seem to also know how to use those cannon of yours up close which is nice. By the way I, the other and all of your friends are on red team. Bye now." Fista said and she rejoined her team. With her team t0 flaking on the right, tony team on the left and your team back up by saran team they manage to capture the flag the "Blue team flag has been taken." The Observer said on the speaker Josh had the flag. Red team still knows that blue team members were still out there.   The red team that was in the blue zone had josh stop so they can protect josh. Josh had is Photonic pistol out while holding the flag.  Oh by the way the reason why the guns have no limitless clip is because it has be proven 60% of the time while shooting  over the average clip can mess up the duel disk  lot. There was a team of 6 in front, left right and behind him. With other team members taking other roots. They rush it and took out some of the other members of the blue team. Their was a guy that was going to take their flag but he got shot and someone toss him off. A bunch of grenades got thrown and it took out a lot of the guys protecting Josh. Josh step it up and used Photon booster which increase his agility, power, speed and reaction time.  He bolts it then he place flag an it the flag holder before a guy behind him almost shot him "Stop. Blue flag is in the red team pull so Red team wins. Blue team gets served dinner 45 minutes later after dinner starts. Also blue team waits until someone takes out your static add-ons out when able. Same with down red team. Return the add-ons to the appropriate desk of the respective team. Report back 0200 hours after dinner back over here. Am yet or create one if able. If you still have not joined a team yet or create one if able."  The observer said. Red team was like woo and such.  The reason why it ended so fast is because when they flank the blue side they were able to get advantage on them.
 

Fista actually was nice enough to remove Giovanni static add-ons. Red team members removed some blue teams add –on but mostly the other red team members. Some mock others.   Giovanni went to go request for Yuri team. Everyone did eat when they were supposed to.

I am not good or bad but I am in between.  I am not one side I listen to both and there is always two sides to each story.  Just got to open up and not be stupid while listing.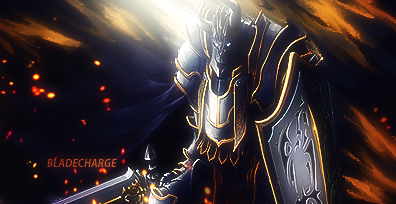 YAMI MOTO#1

Slifer Red Duelist

Posts

: 210

---

Reputation Points

: 0

---
on Mon Jan 09, 2017 6:19 am
Bladecharge

Slifer Red Duelist

Posts

: 909

---

Reputation Points

: 0

---
on Mon Jan 09, 2017 7:07 am

I am not good or bad but I am in between.  I am not one side I listen to both and there is always two sides to each story.  Just got to open up and not be stupid while listing.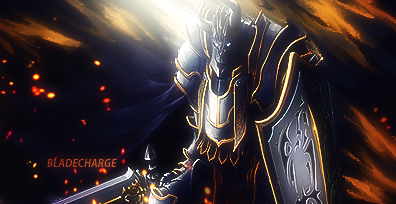 YAMI MOTO#1

Slifer Red Duelist

Posts

: 210

---

Reputation Points

: 0

---
on Tue Jan 10, 2017 3:45 am
easy man...it's fine and that happens to alot of ppl.  for meh as well(: just need to brush the dust off and continue on^^


Permissions in this forum:
You
cannot
reply to topics in this forum