CrimsonOverlord

Slifer Red Duelist

Posts

: 4092

---

Reputation Points

: 30

---
on Fri Mar 03, 2017 10:13 pm
2-1 for me vs linda

1-0 for me vs tric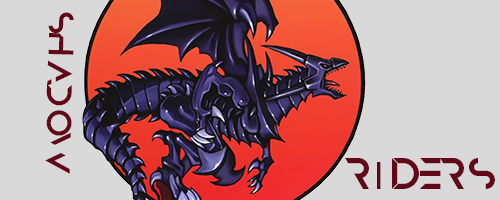 SHADOW RIDERS
Linda-Senpai

Survial Master

Posts

: 12104

---

Reputation Points

: 118

---
on Fri Mar 03, 2017 10:15 pm

Achievments in spoiler.
Spoiler:

DA League S2, S9, and S11 winner
Chronos Survival Cup 3 Winner. TBUT2 and TBUT3 winner.
Won 29+ DA lives
DA Lives season 0, and season 1 winner.
Won more DA lives than anyone else. Alot more.
Supreme queen of May 2012, April-May 2013, and May 2014.
Three time Survival Master
My current DA record: Wins:451 Lost: 81 Draws: 6
Former Teacher and Assistant. Former Moderator.
First to ever reach the Abandoned Dark League
Moderator of the year 2013.
DA Regionals 2012 and 2013 top 4
Badass since 2011
First to ever pass the Slifer Exam, with a score of 34/35.
Much more.
TricMagic

Slifer Red Duelist

Posts

: 1178

---

Reputation Points

: 3

---
on Fri Mar 03, 2017 10:16 pm
Drowning Mirror didn't act

my computer is cutting out,,,, why/C

Previous Charecters:
Alisae Hosted Madness:

@Linda-Senpai

wrote:God  damn Tric is better than I thought! He's going for a skip day D: if he gets the others to go along with it, I'm utterly fucked. Though in that case, I guess we'll just have to use the Strongman modifier to kill faervel, claim I targeted faer but Mafia saw it coming and killed him, then say I checked how many uses Light has of his ability and say zero (assuming he were to not kill me or you. He's probably going to kill you then get me lynched). I think we lose if Tric's skip day plan goes through lol.
Guest

Guest

on Fri Mar 31, 2017 6:37 am
Circuit updated & DP awarded.
~Locked.

Permissions in this forum:
You
cannot
reply to topics in this forum