Spawn of the Devil

Slifer Red Duelist

Posts

: 1

---

Reputation Points

: 0

---
on Wed Mar 29, 2017 7:54 am
Hey Im Spawn of the Devil aka Spawny for short xD

Im new around here. Hopefully ill get to know you all soon and we can have some fun together. Feel free to ask me any questions or ask for deck advise etc. Been in this game since about 2003. Anyway nice to meet you all and thanks for having me!

PS Dueling Book user is Spawn of the Devil
MetaphysHunter

Slifer Red Duelist

Posts

: 465

---

Reputation Points

: 5

---
on Wed Mar 29, 2017 3:40 pm
welcome to our humble academy we're hang around our discord chat so be sure to check it out

https://discord.gg/jNkgp3v

be sure to join

When U can't Have Photoshap 0_o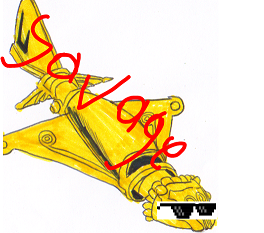 BUZZKILL

Slifer Red Duelist

Posts

: 52

---

Reputation Points

: 0

---
on Wed Mar 29, 2017 7:44 pm

Lux

Slifer Red Duelist

Posts

: 6245

---

Reputation Points

: 23

---
on Thu Mar 30, 2017 6:31 am
Your name is familiar to me. Have you ever been on GDA? Or we've been talking on DN. Either way, I know you. 
Also, welcome to the Duel Academy

 Please let me know if you need any help.

"So we are staying in this mess, this beautiful mess tonight"

Why so serious? :3 
Booked

Slifer Red Duelist

Posts

: 8244

---

Reputation Points

: 45

---
on Fri Mar 31, 2017 3:29 pm
hi, just go on discord n ask ppl what shud u do n u will b fine

DONDABA DENDEN EGAEGAON.


Permissions in this forum:
You
cannot
reply to topics in this forum