Staxx

Chancellor

Posts

: 1046

---

Reputation Points

: 15

---
on Wed May 24, 2017 5:17 pm
If you would have asked me, or any other member of our great forum, before this tournament started, who they think will win. Olethros would've been the
#1
name mentioned, and rightfully so... He is a very skilled duelist and deck builder, but unfortunately, he couldn't defeat our very own SoL Member: Trickster in the final round of this tour. Both duelists made it to the final round by using their own versions of Kozmo decks. Our champion, Trickster used a 60-Card version while Oletheros used a traditional 40-Card pure version. These guys duked it out all 3 duels of this match, both refused to be swept in the final round.
But ultimately Trickster came out our champion. He was awarded 4000DP and his own Custom Title. 

Congratulations to Trickster for winning the Yu-Gi-Oh! GX Generation Tournament. 
Trickster's Deck:
Spoiler:
Oletheros' Deck:
Spoiler:

  

My Health Potions:
x2
Bladecharge

Slifer Red Duelist

Posts

: 909

---

Reputation Points

: 0

---
on Wed May 24, 2017 7:25 pm
got fill up those extra decks lol anyway congrats

I am not good or bad but I am in between.  I am not one side I listen to both and there is always two sides to each story.  Just got to open up and not be stupid while listing.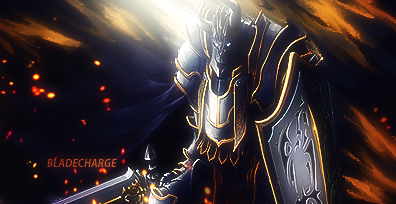 Trickster

Level 3 Ra

Posts

: 489

---

Reputation Points

: 5

---
on Wed May 24, 2017 8:42 pm
Originally I was siding Super Poly so that's why my extra deck was flooded with shit. Decided I didn't need them though.

___________________________________________
- Ex ABD Member
- Fastest Slifer - Top Dorm run in DA history (Reached ABD from Slifer, then ABD disbanded, then I reached SoL, all in under a month)
- First to rank up under new system
- First to reach top rank under new system
- IRL Tier 2 event tops
- Certified Konami Judge
- I stream at twitch.tv/triicksster
- Mod at the official Florida Yugioh community stream: FLYugioh
- Multi time WCQ Invitee
Olethros

Chancellor

Posts

: 447

---

Reputation Points

: 4

---
on Wed May 24, 2017 8:54 pm
Mmm, I used mine once. Fun, but not needed, should really have been siding more for the bigger threat instead. Grats Trick!

Permissions in this forum:
You
cannot
reply to topics in this forum