Jv

Slifer Red Duelist

Posts

: 16791

---

Reputation Points

: 58

---
on Fri Jun 30, 2017 8:45 am
Here we go, the first Duel Links Forbidden & Limited Card List appeared.

It has only 1 entry, and no one expected it I think.
Newly Limited
Restructer Revolution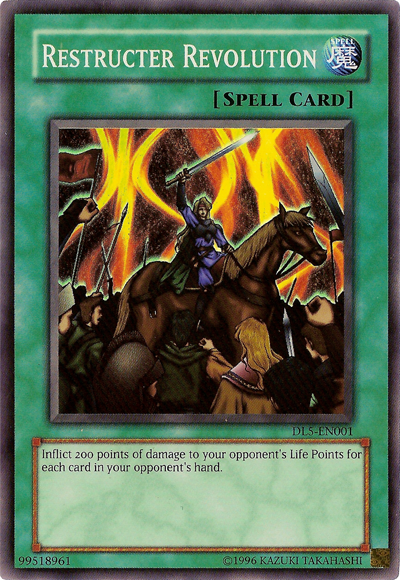 Inflict 200 points of damage to your opponent's Life Points for each card in your opponent's hand.
Bladecharge

Slifer Red Duelist

Posts

: 909

---

Reputation Points

: 0

---
on Fri Jun 30, 2017 7:25 pm
i guess becuase first turn it an instant 2000

I am not good or bad but I am in between.  I am not one side I listen to both and there is always two sides to each story.  Just got to open up and not be stupid while listing.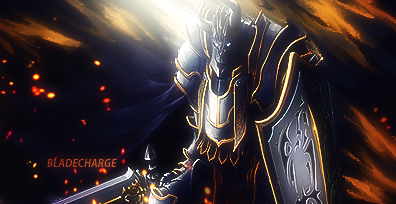 JC the shadow hunter

Slifer Red Duelist

Posts

: 1676

---

Reputation Points

: 4

---
on Fri Jun 30, 2017 9:41 pm
deserves it, *goes first*, *opens 2 cup of ace and 3 restructor* *duel standby!* even if the 2 cup of ace fails youll still get 1800 off of each restructor, and if you draw both you still deal 1k each and your bound to draw more burn from the cups, fair imo


Permissions in this forum:
You
cannot
reply to topics in this forum