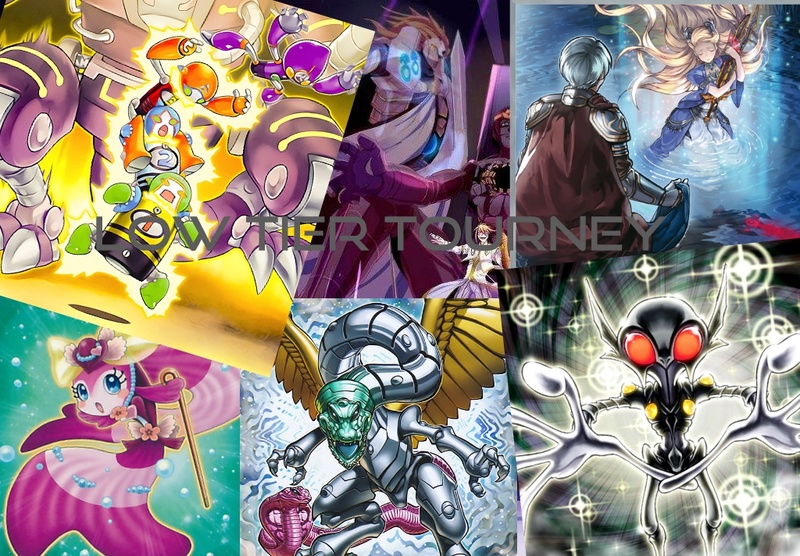 Hello everyone, and welcome to the low tier tourney. This is my first tourney that I've hosted so don't expect it to be all that great. Please read the whole post before asking questions.
  The Matches will be best 2 out of 3 single elimination. With a losers bracket.
  Tcg only, The most recent TCG banlist (November 6).
  As for decks you can play, think of Rank10ygo's Archetype Archive. So nothing like Kozmo, Red-eyes, or Dark magician, and similar archetypes. Also, you can only use 1 copy of Ash Blossom & Joyous Spring and Solemn Strike.
Banned decks: https://pastebin.com/RU9VQ0iS
 I can deny your deck if it doesn't meet the mark, this being said the deck must be included in the sign-up post OR Dm-ed to me on discord or here.
 Hopefully, I didn't fuck it up too much and enjoy.
Code:
  Sign-up:
Username:
Discord Username:
DB/YGOPRO/Nexus Username:
Timezone:
   Tourney starts on November 6.
People in tourney :
1. Staxx
2. akaFila~
3. Xenoburn
4. Olethros
5. Username290
6. DarkAngel
7. DanelerH
8. TricMagic
9. TrueKilljoy
10. CutieLuie83
11. Wondery
12. Madmaxxor
13.
14.
15.
16.
Thanks to all who signed up the tourney will now begin. Your matchups are here http://challonge.com/u2aaosgh.
Last edited by MetaphysHunter on Wed Dec 06, 2017 7:50 pm; edited 12 times in total (Reason for editing : I messed it up hard)
When U can't Have Photoshap 0_o